Ebeltoft is a 700 year old small Danish town on the east coast of Jylland at the northern end of Samso bay. We made a short stop heat last time (2017) and this time we wanted to see more of this nice tow, said to be one of the best representatives of typical Denmark (of old?). Its old buildings and streets are to a large extent preserved. It is a bit of the normal rout but, well worth the effort of the extra 10 nm.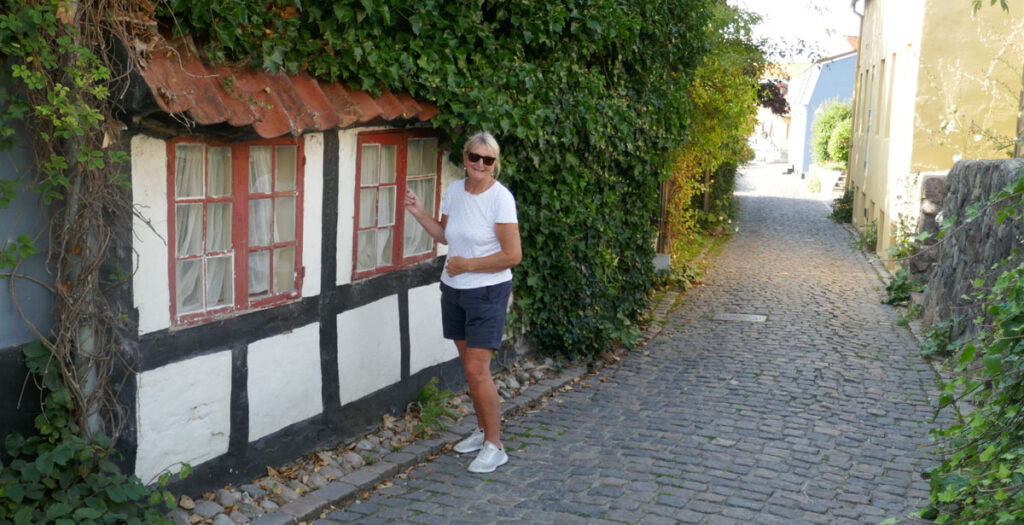 Entering the harbour we had a real scare. The engine stopped as we were turning to align to our mooring. Luckily, there was room enough to manoeuvre and speed to turn around and unfurl the genoa and sail out of the harbour. At anchor outside the harbour we checked filter and other stuff but, did not find anything wrong.
So we started again and the engine ran like clockwork, also under load. We dared to enter again after 30 minutes of motoring around. We did a more thorough check the following day. No dirt, air or water in the filter and, again no problems running loaded.
If anyone has similar experience, please let us know. It is very unnerving to have a problem without explanation and unable to replicate. Was it a one-time hiccup from dirt, water or air? Can we trust the engine in a potentially dangerous situation?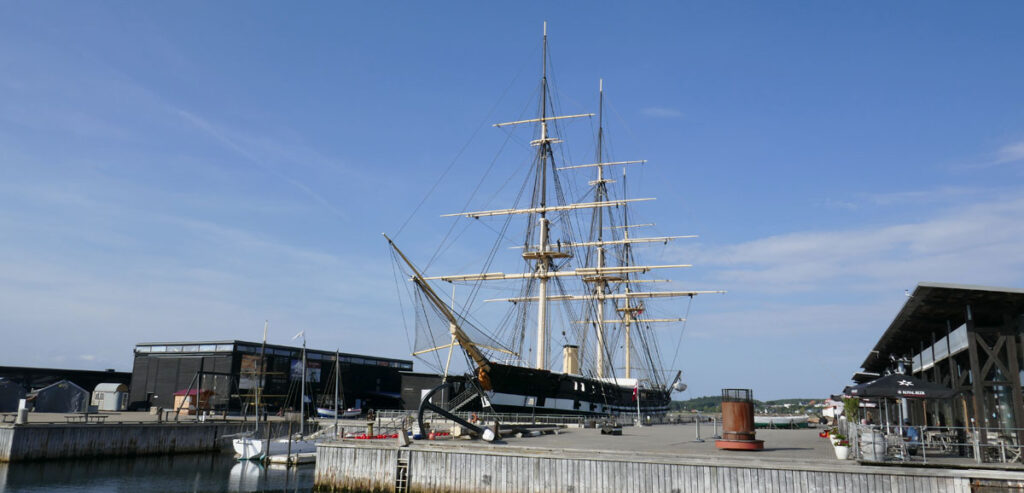 We have now spent two days in this lovely town. It claims to host the world's largest wooden ship, the gaff rigged naval ship Jylland built in oak and equipped with an auxiliary steam engine. It is on display in a dry dock and has its own museum.

The world's smallest city hall stands on the town square (to the right in the picture). Every Saturday, like today, there is music on the square. Today, it was traditional New Orleans Jazz. Some of the members in the band had obviously had long experience of playing.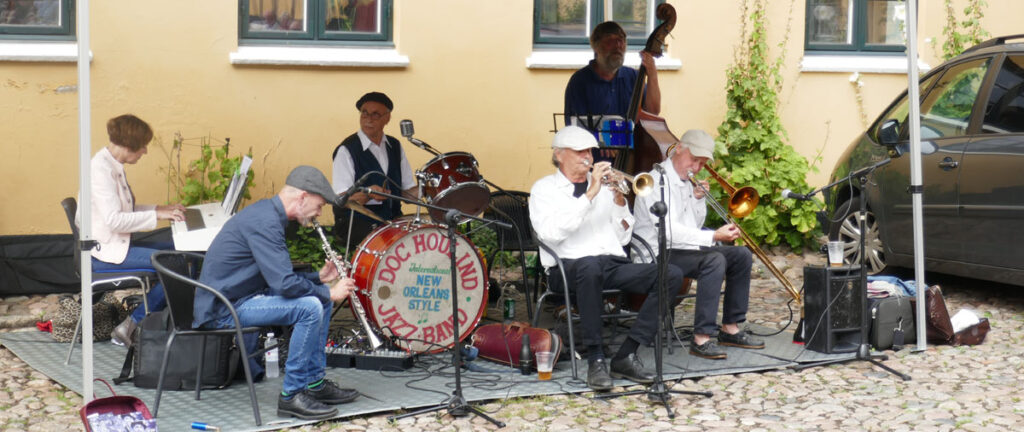 It was interesting to note that the local sports clubs did not run lotteries or sell simple street food. Instead, and (at least in our slightly prejudice minds) true to Danish tradition, they provided ample supply of reasonably priced bear to the audience.

A hazy evening on the bay outside the harbour just before sunset.