We had a very nice and fast gennaker sail down from Ebeltoft yesterday arriving at lunchtime in Ballen harbour on the east coast of Samso (Samsø). There, we were met by good friends from our winter on the Algarve coast.

They have since then bought a house in the centre of the island and has now lived here for over four years. Unfortunately, we have not been able to visit them due to Corona restrictions until now.
They took us on a car ride across this beautiful island and among other things showed us two more nice harbours (for our next visit). And, we were treated to a lovely dinner in their home with lots of superb vegetables from their garden. It was so nice to finally meet again.
Our plan was to leave this morning but the onshore wind was strong and we felt that we were old enough and had time enough to wait for the wind and seas to settle. So, we have had a lazy day today with some work on the boat. We had a visit from our friend for coffee and a taste of a honey cake made with honey from their bees.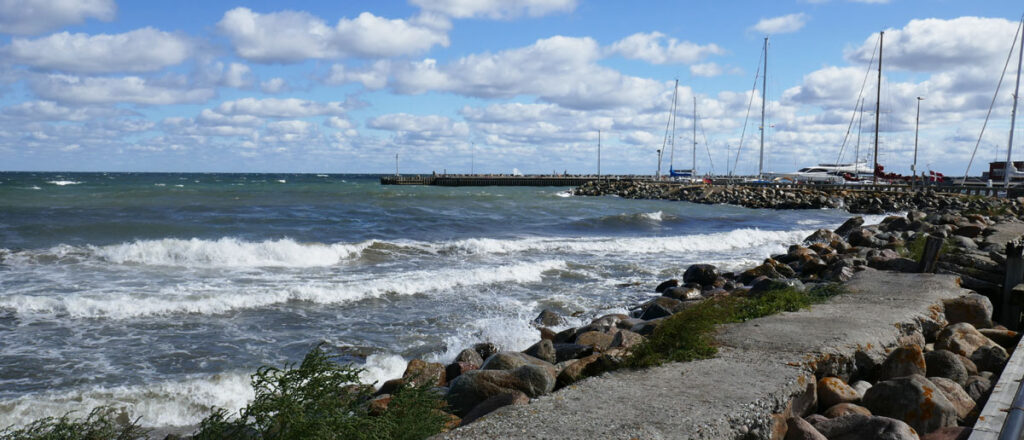 Afterwars, we got a ride to a farm with eco vegies and bought a rucksack full before walking back to the harbour. It will be an early night tonight and an early start tomorrow. We have yet to decide which side of Fyn we will sail.