Hakan is now sailing alone, Eva is home and working full time.
I left Vastervik around noon Tuesday 9th, motored in rain and headwinds a little bit south to an anchorage on East Ekno (Östra Eknö). I would rather have stayed in Vastervik but the dock was reserved for boats in a championship so I had to move.
The anchorage was nice and well protected, and I stayed for a day to settle down to new routines. I had also promised to be available to do some work for a client and this was the first day since early June set aside for work.

Friday was a pleasant day sailing to Byxelkrok on Oland to meet up with friends. Close reaching with a few tacks and some motoring in the end. It was nice to see New Sun again and to have the Danish pilot we lent them back. It may come in handy later on.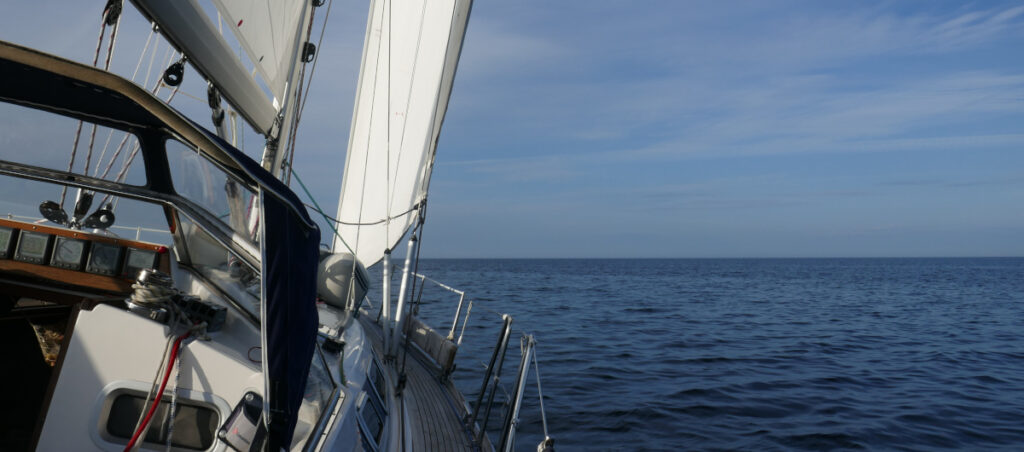 I continued tacking south on Saturday. Nice weather with moderate winds and calm waters.

I anchored for the night in one of the very last anchorages before Blekinge at Stora Maso (St Måsö) 10 nm N of Kalmar.

The forecast for Sunday 13th was for westerlies and I was looking forward to a close reach south. I started early, motoring in hardly any wind. The westerly starting to build around seven and I was reaching with good speed south to Kalmar where it disappeared again.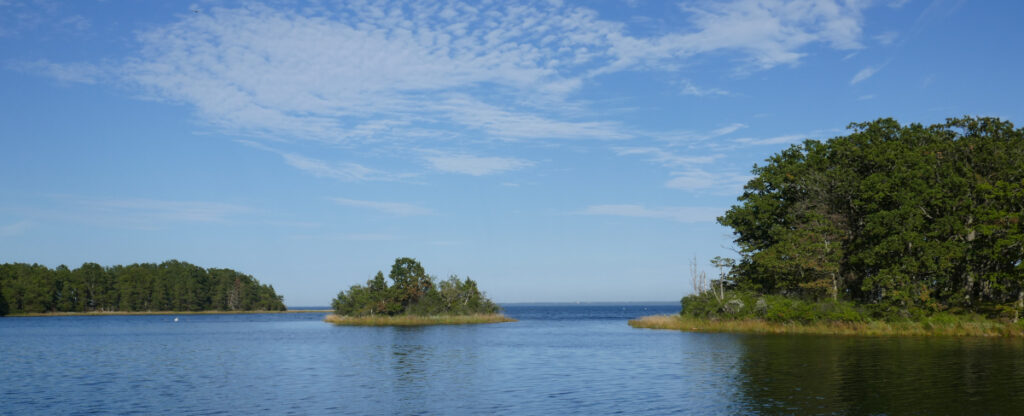 Motoring against a very weak but building SSV south of Kalmar until it was time to start tacking. Wind and sea started to build, and I was tacking in considerable seas a few hours south of Kalmar.

Probably looked a little bit like this boat that I sailed together with for a while.


I had to take a reef in the main in the afternoon before I could ease the sheets and head in to Kristianopel. The small harbour is well protected, and not much could be felt of the 25 knot winds in the sound outside. I was able to more to one of the few spots where one can stay alongside the dock. Handling buoys and bowlines at the same time is complicated when you are alone onboard.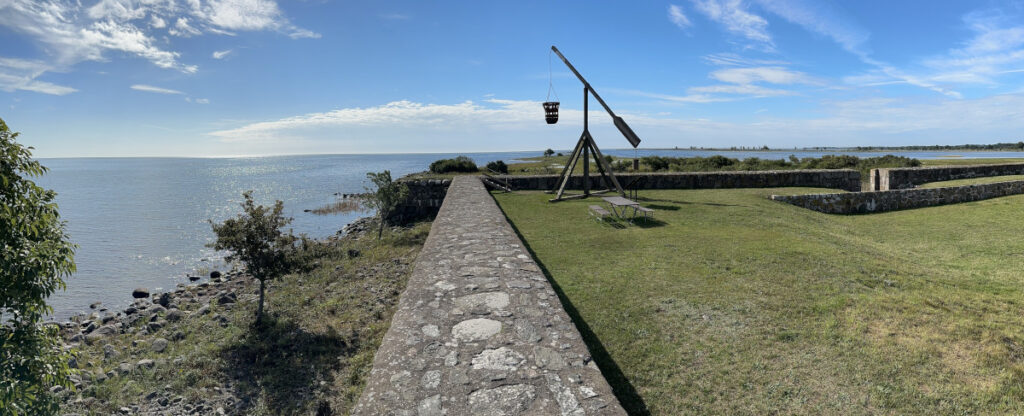 Monday became a day of rest and recouperation – and work. I also took some walks in this interesting little hamlet, once the first renaissance town in the Scandinavia. It was established in 1606 by the Danish King Christian IV to strengthen the defence on the then Danish/Swedish border. Denmark had to cede this area in 1658 to Sweden and the fortifications were demolished by the Swedes in 1678. The old church and part of the walls remains and the fort is now a large camping site.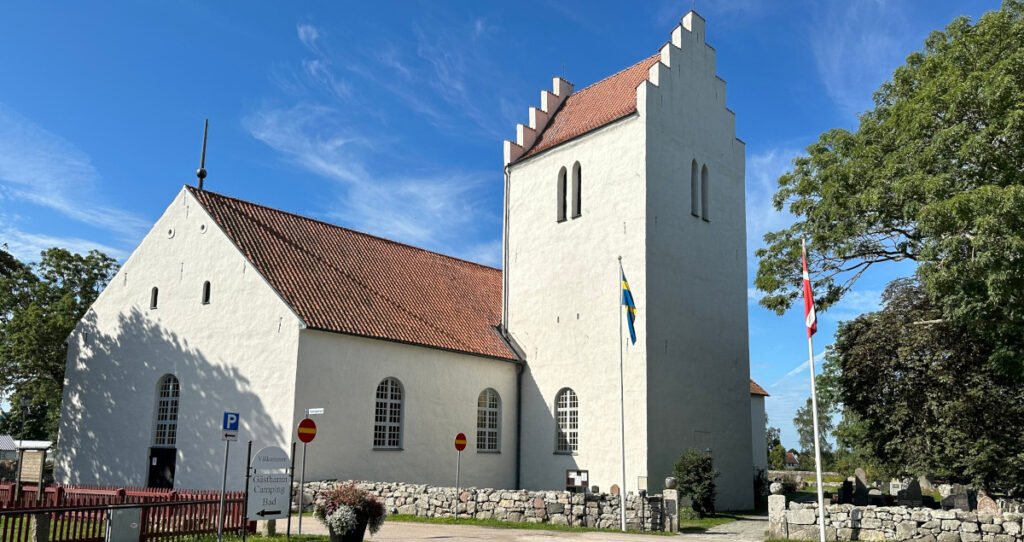 Tuesday 15th was a long day at sea. I again, started early in the morning and motored south in increasing rain until the expected easterly developed and allowed me to sail/motor-sail. I met some heavy showers south of Utklippan with thunder and lightning, luckily at some distance. The afternoon was nice with sunshine and light to moderate easterlies and pleasant Code 0 sailing.
The wind died down towards the evening and the motor came once again to good use. I arrived in Ystad in darkness around 11 pm having sailed 100 nm. The new radar worked well, both in the rainy weather and later in the evening. It allowed me to judge the rain showers and to avoid some smaller boats near the costs.
I stayed two days in Ystad, waiting for the right conditions for the last legs home. Working some and looking after the boat. I also took the bike (to avoid the mistake from Trosa) to the supermarket 2.5 km up the hill.
The forecast for Friday 18th was promising. I left early with the aim to time the opening of the bridge at Falsterbokanalen at noon, 30 nm from Ystad. Dead downwind sailing with varying speeds. I was a bit worried for a while when we were down to five knots and an ETA closer to 1 pm for the 2 pm opening. The wind picked up again and we arrive at Falsterbokanalen with about 20 min margin.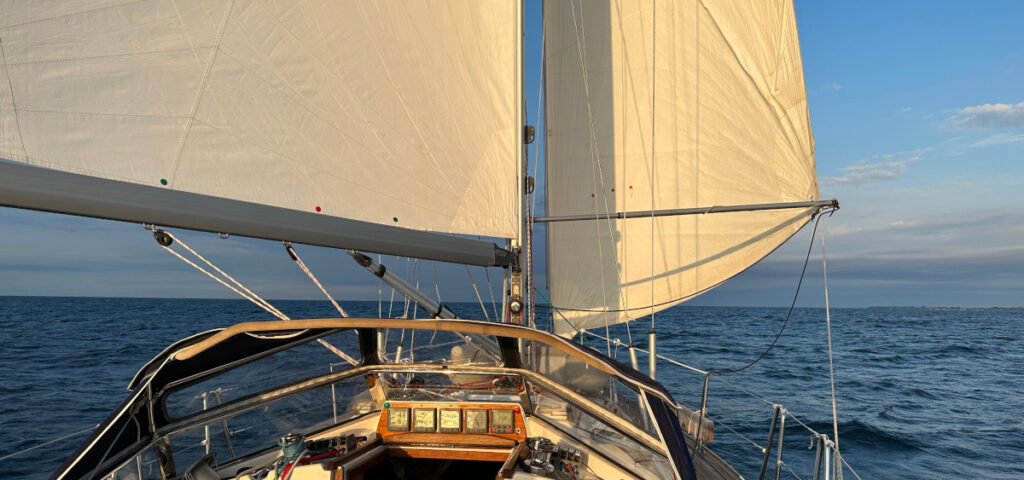 The current and winds were favourable reaching up Oresund allowing me to sail even longer than planned. I arrived in Molle (Mölle) around half past eight, just before darkness fell and having sailed 90 nm. I was able to find a place as the fourth boat alongside.
Another early start the following day allowed me to reach up the cost with Code 0 almost all the way to an anchorage in Skallahamn, south of Gothenburg. I was now back in the archipelago and almost home having sailed close to 400 nm from Vastervik.