Eva had to go home for MRI, (magnetic resonance imaging), of her back that has been troubling her for some time now. She had been fortunate to get a slot in Gothenburg on Tuesday 11th. We concluded that Nykoping (Nyköping)would have relatively fast connections, so our goal was to be there on Monday.

Another day of motoring took us across Braviken to a SXK buoy at Hasselo-Bergo for the night. Next morning, we motored to Nykoping. After waving good by to Eva on the buss, to the train to the buss home, Hakan continued east in the archipelago to an anchorage for the night.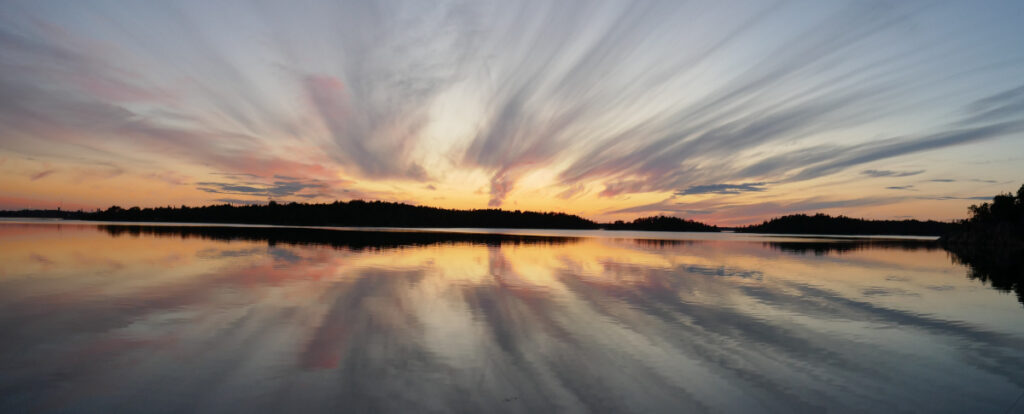 The next day provided nice sailing the remaining 40 nm to Sodertalje (Södertälje). This is the starting point for the Sodertalje canal, the southern rout to lake Malaren (Mälaren). The water levels differ up half a meter between the Baltic and the lake so there is one lock in Sodertalje.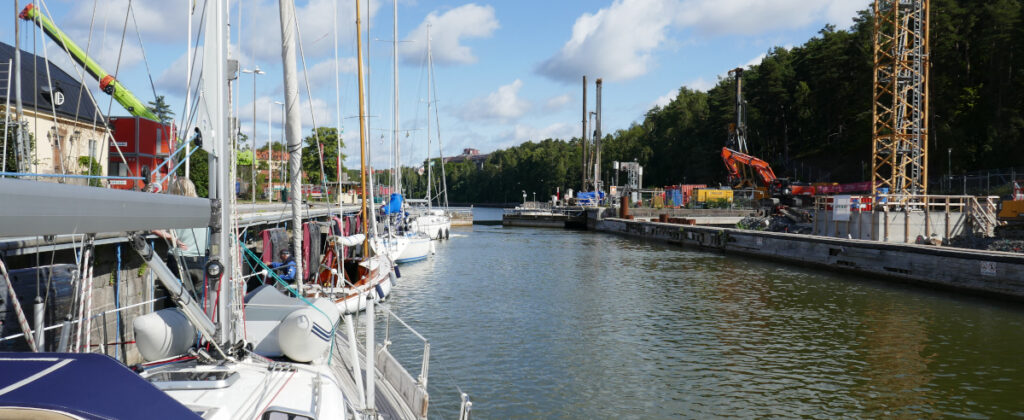 The canal is under reconstruction (and will continue to be so until 2026) to allow for larger commercial ships. For us, it meant fewer slots in the lock and for the opening bridges.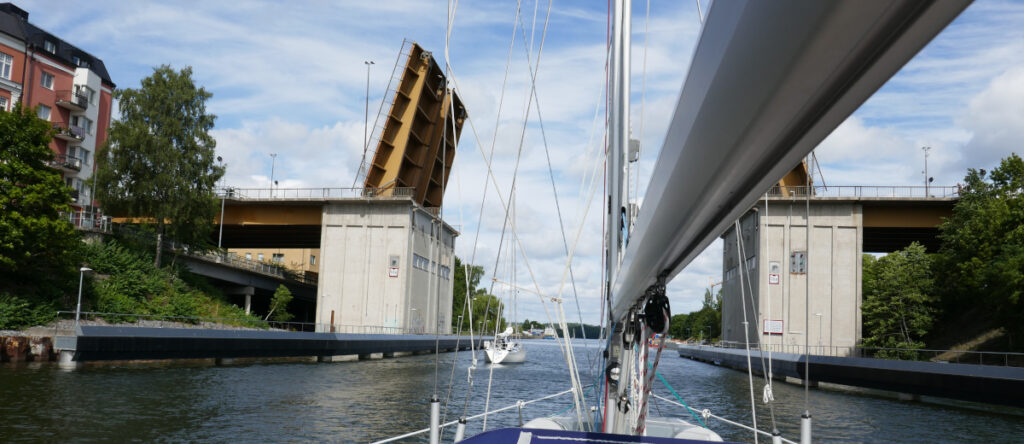 Eva came back by train on Wednesday and Thursday morning we started on the journey towards fresh water. First looking was at 9:30 am and the bridge opened at 11:00. This gave us just enough time to go shopping for pastry and have a "fika" before it was time go through the bridge.

The canal is short and opens to a long and narrow bay.