Brother Goran (Göran) arrived in time for a nice lunch on the dock. We left Nykoping around 1 pm well fed, and, motored the channel to sea. A fresh southerly was blowing gusting 25 -30 knots as we headed east behind the islands.
It is interesting to sail behind these islands that has this forests growing on them. Sometimes you are totally becalmed behind a wall of trees and five minutes later you are doing 7 knots in strong winds. The waters are protected so no swell and hardly any wind waves as you glide along.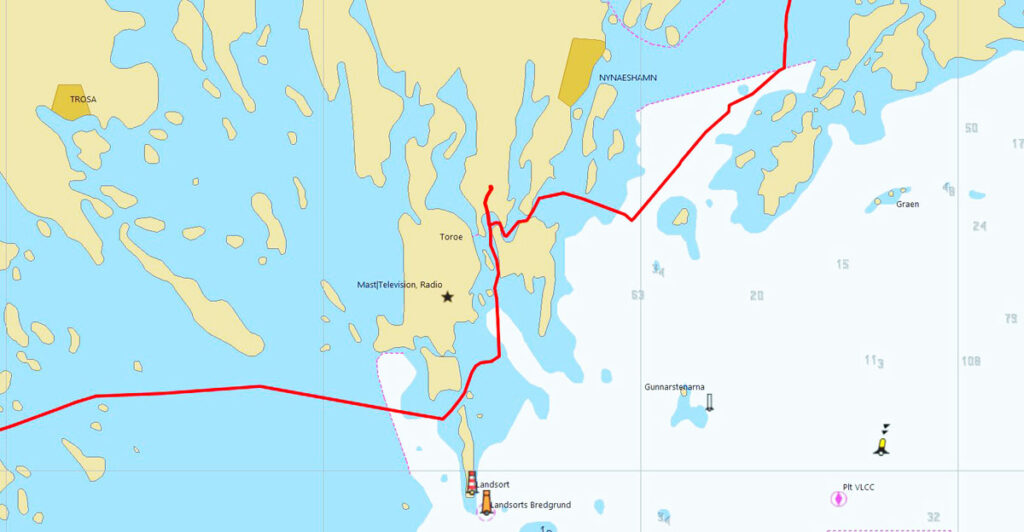 We sailed the winding fairway of this beautiful archipelago for a couple of hours before reaching a stretch of open water south of Sodertalje (Södertälje). Here was open horizon and free wing and we made good and bumpy speed across to the archipelago north of Landsort. Friends of ours who live nearby and sail a lot in this area gave us some alternatives for anchoring.

We opted for "the woods" and sailed strait north and far inland.

A narrow and shallow (2 m) channel leads to a number of bays with many anchoring and mooring options.

Rassavikarna are extremely well protected, we felt like we were on a lake.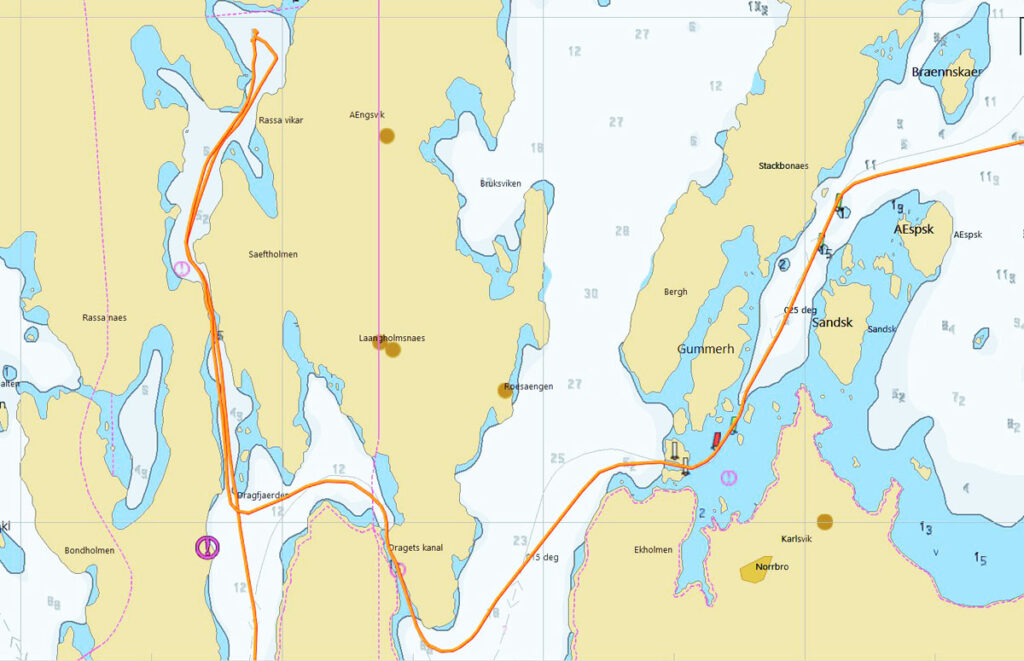 We had some well-deserved beers and a light dinner in the nice summer evening before sundown but, we disappeared below to our bunks when the mosquitoes came out in force.