Today has been the first realy warm summer day this season. Unfortunately, the day was almost completely without wind from any direction. We managed to sail some spells in very light and varying breeze with our Code 0 but most of the distance were cover by utilising the "iron genny".

We past the narrows and the bridge between mainland and Oland, without any problems (height 35 meters), and continued north to Bornholm.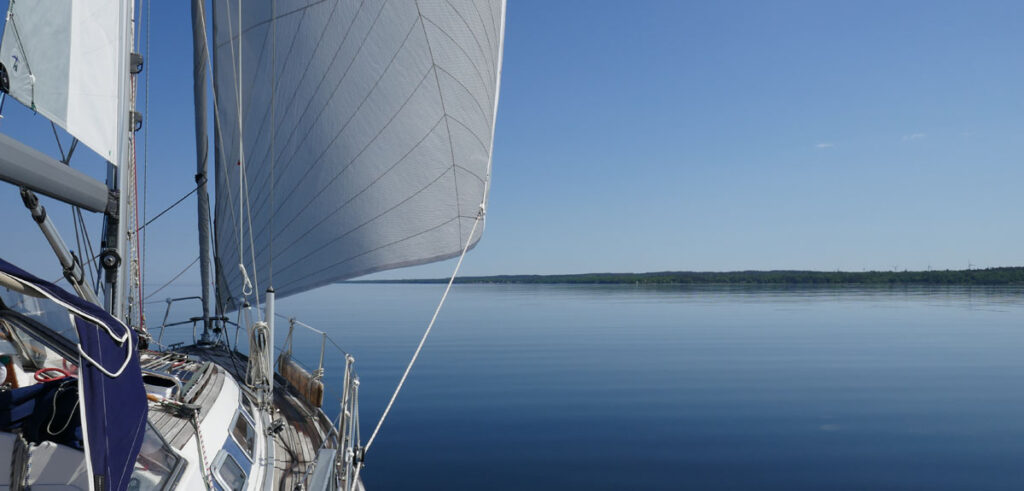 Bornholm is a popular summer town with a lot of people partying during the popular summer holiday weeks. We saw a slow start and Bornholm has by far been the most lively place we have visited so far during this trip but, that does not say a lot as all the others have been more or less deserted.