We had another early start today leaving the harbour at 7 am. The gennaker came up just outside the pier. We had breakfast at the table in the cockpit whilst ghosting along at a few knots in a light following breeze and in extremely calm waters.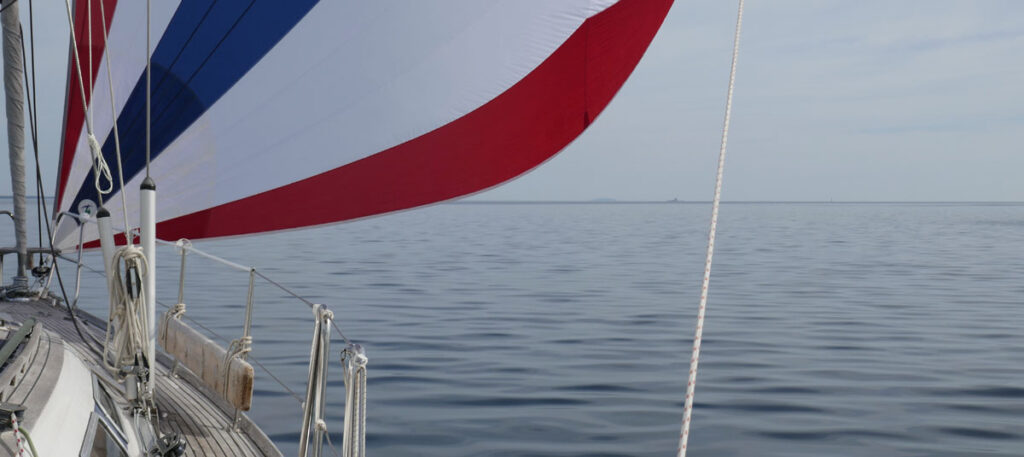 We crossed over to the mainland and the beginning of the archipelago south of Vållö. This is the start of a 250 nm long almost uninterrupted archipelago with protected fairways and thousands of anchorages. Some say it starts further south but not for reasonably sized keelboats.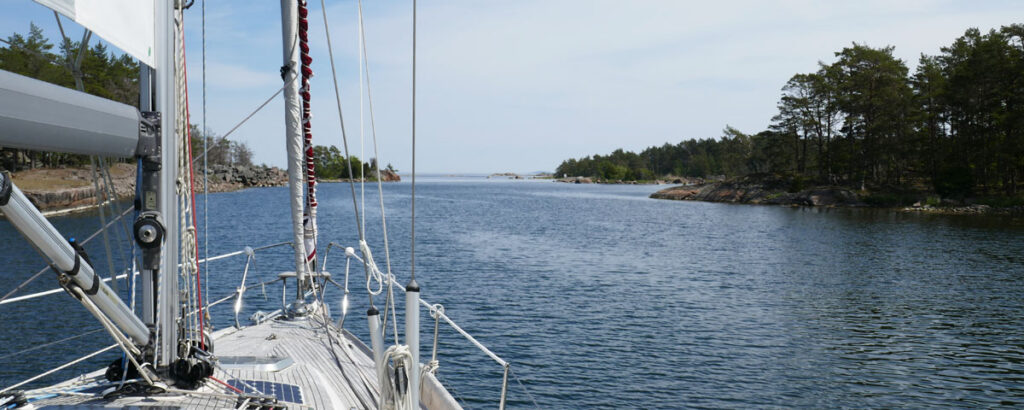 We followed Enegatan, a historic fairway used by the small sailing crafts in coastal trade over the centuries. It is in parts quite narrow winding its way through the rocks. It is very well-marked in most parts.

It passes the old stone quarry in Vanevik (Vånevik). The query was once commissioned to deliver the stones for Hitlers large victory monument, a delivery that never took place.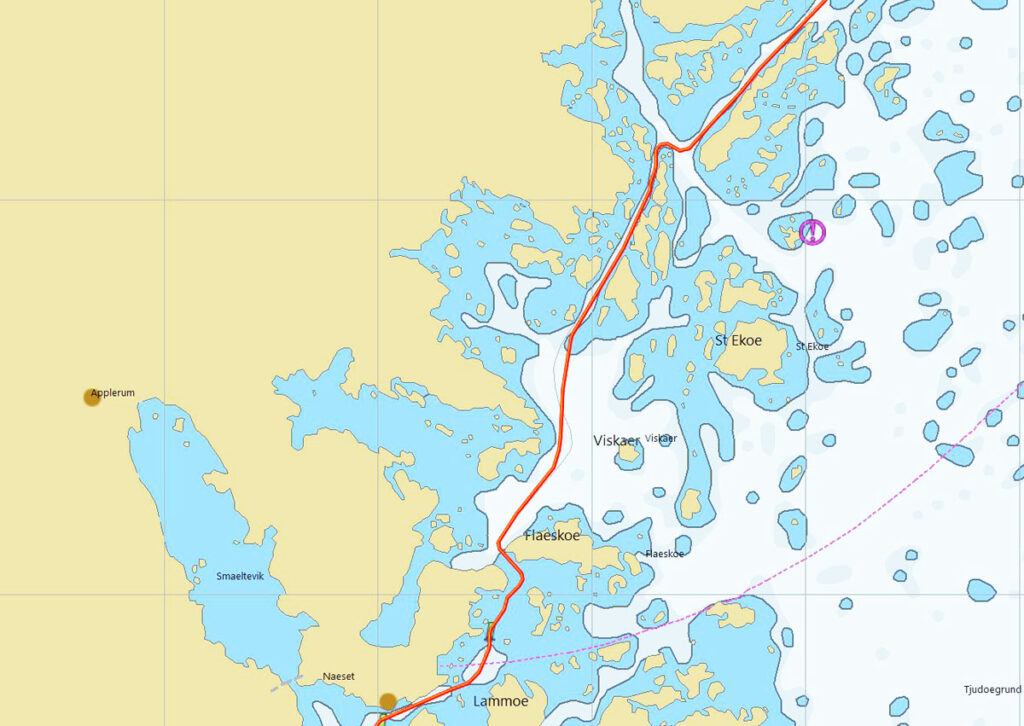 The winds were light but stayed this far around south. The gennaker was furled and then unfurled as the wind shifted and sometimes died down behind the wooded islands. We also used the engine to motor through the trickiest parts of the route.

We decided to leave the narrow fairway and to take a shortcut across the bay outside Oskarshamn directly to Krakelund (Kråkelund). The wind had become stronger and more varying by then sometimes giving us a 7 knot reach under gennaker and shortly thereafter less wind on the nose.

It finally settled in NE and around 8 knots giving us a close reach and some short tacks the rest of the way. We were lucky to find the SXK buoy at Krakelund free so we tied up for the night after 10 hours of interesting and very varying sailing. Nice sunny summer weather all day and a glorious evening in dying breeze.