After a very long period of fitting out and "restoring" after the renovation work on deck and cabin rooftop and the new engine, we are now finally sailing again.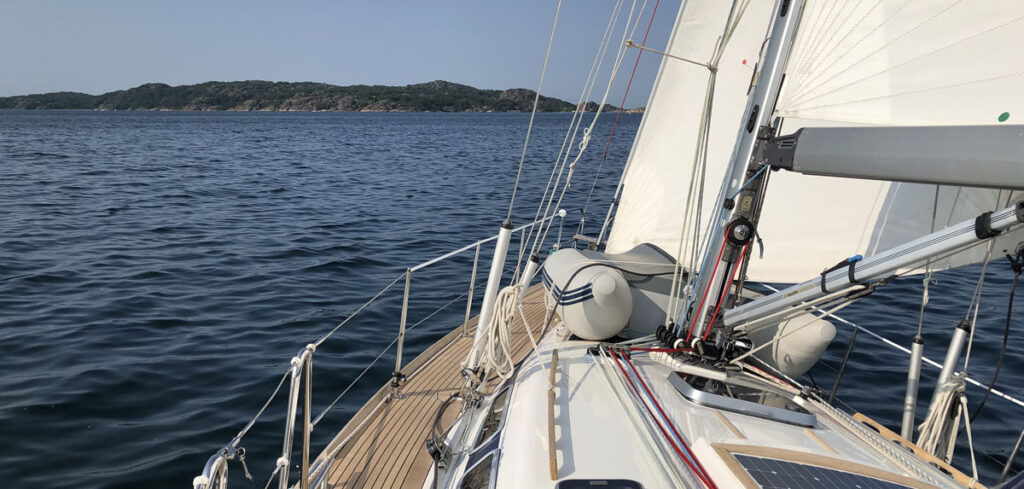 We did a "short shake-down" cruise in late July before she was finished and then continued the work. Now most (of the important) things are in place and we are enjoying a few days on the cost. We will be back in Ljungskile Thursday and Friday for a number of "must do" things, plus loading up with more stuff and putting more things back on the boat. We are leaving again on Saturday for a four week sail in Scandinavia, weather permitting (or rather good enough for us to want to sail).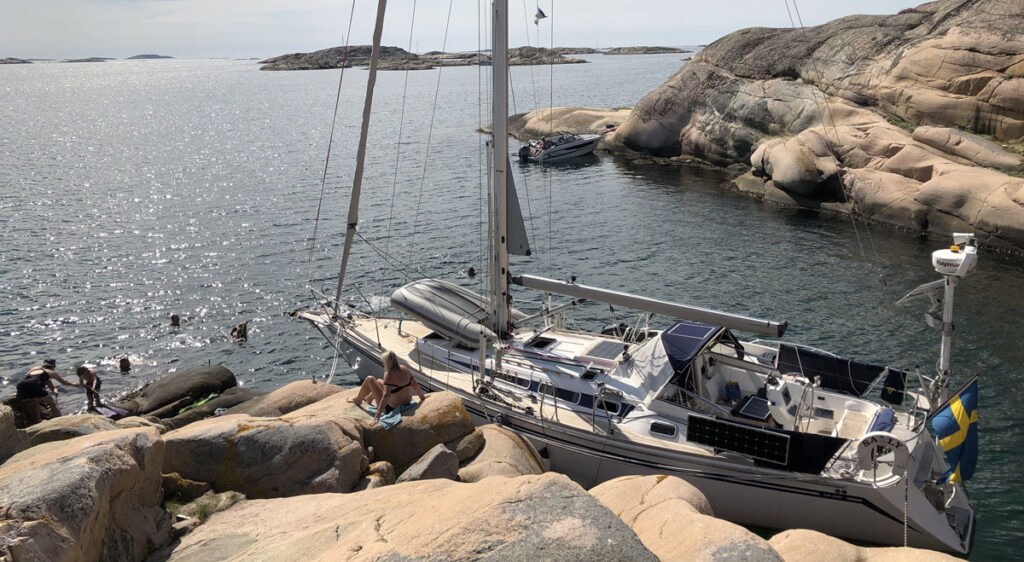 Our navigations instruments are slowly giving up on us, maybe not surprising after 15 years and close to 30 000 nm. So far this year, we have lost the AIS transmitter and one repeater instrument. And, yesterday the autopilot gave up. New things have been ordered and we hope to be up and running, except for the not so necessary repeater, when we leave again on Saturday. And you will be able to follow us on Marin traffic and similar sites again.