A major milestone in this winters renovation work was passed today with a final touch on the new teak. It has been a long story starting already in august when the old teak was removed.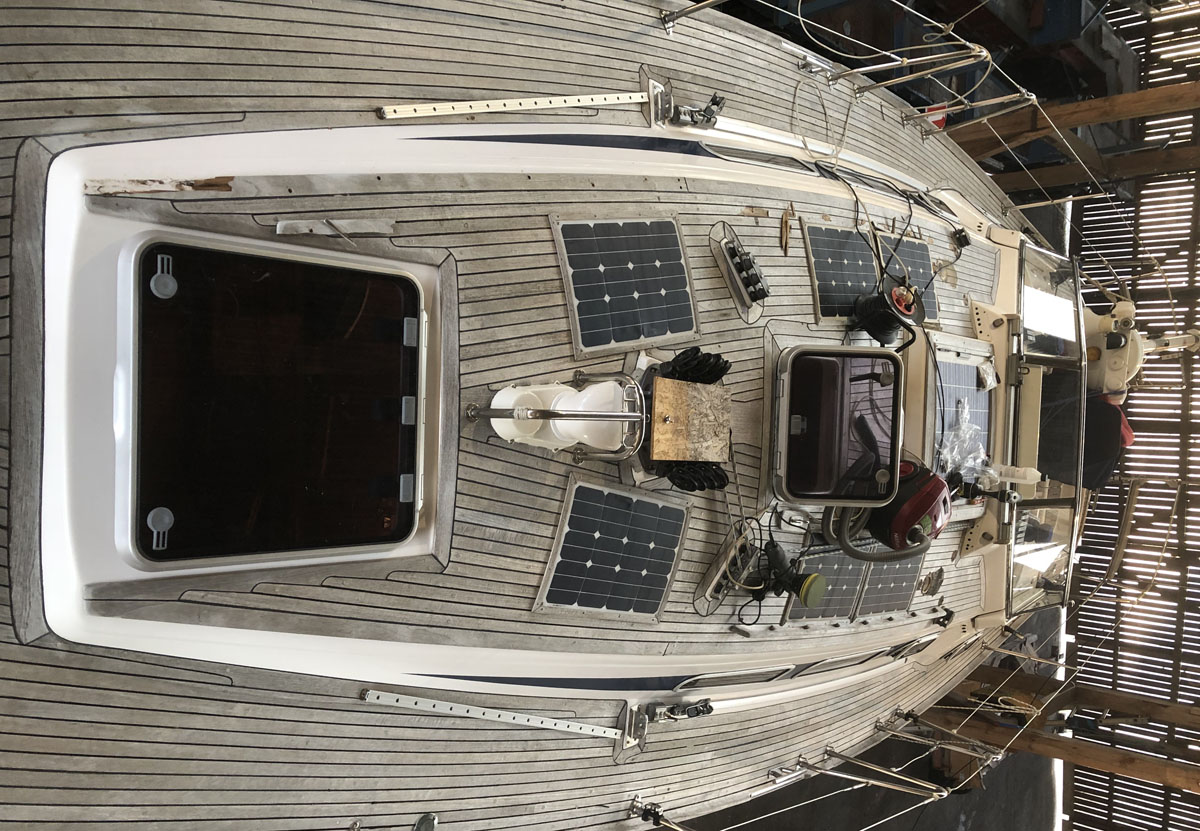 The old deck as we have started to remove some of the vents and fittings.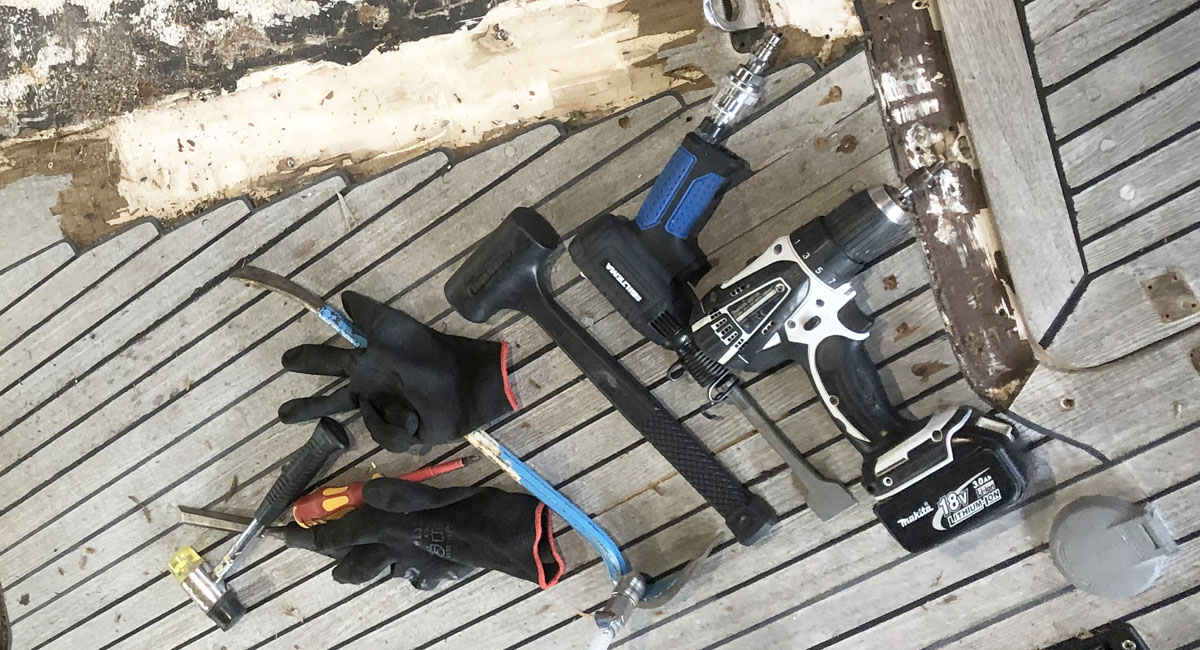 The tools of the trade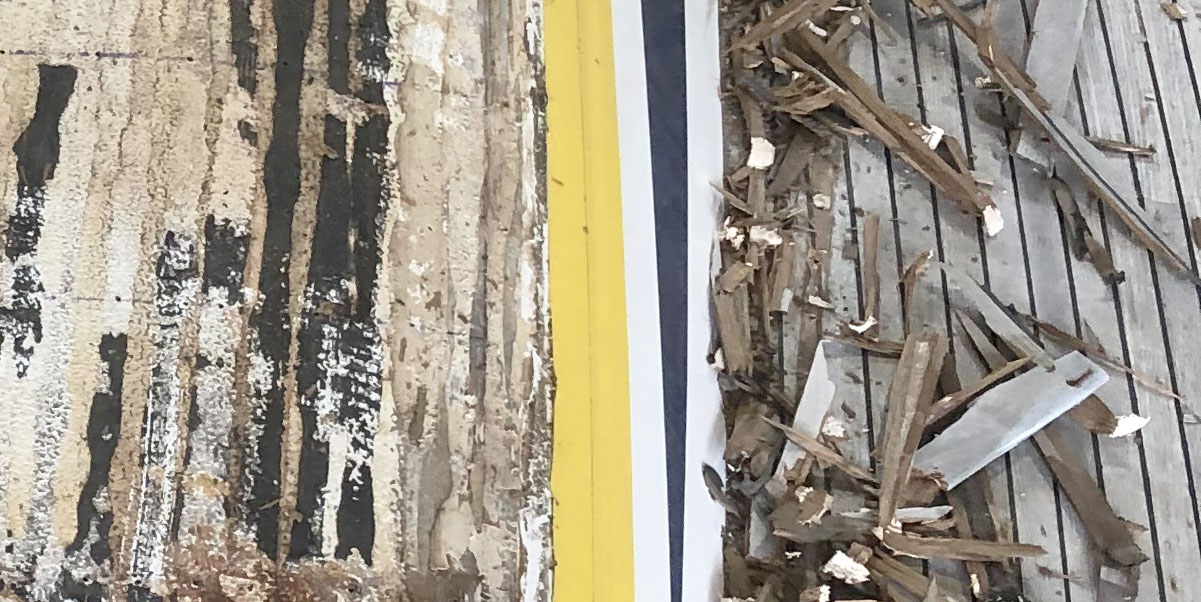 Some of the wood was in poor condition and came of easily but most of it had to be removed in small pieces with the pneumatic chisel.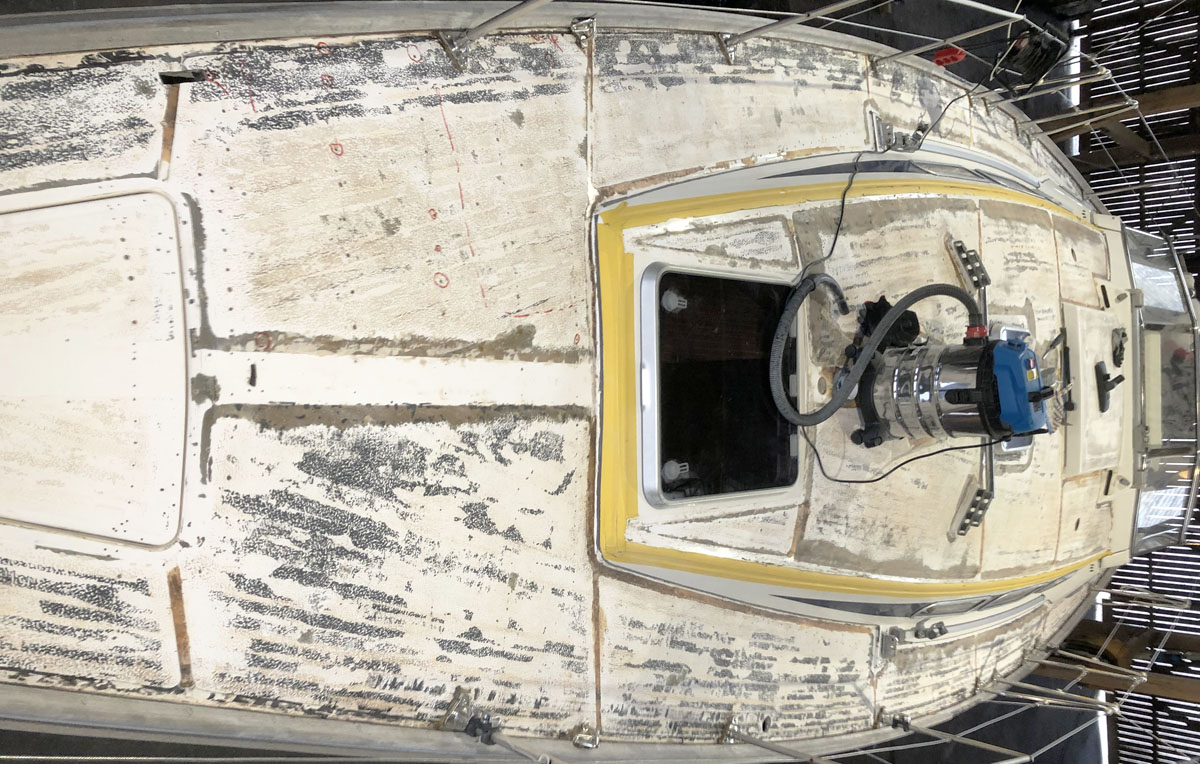 It took more than a month of part time work for Hakan before all the old teak was gone.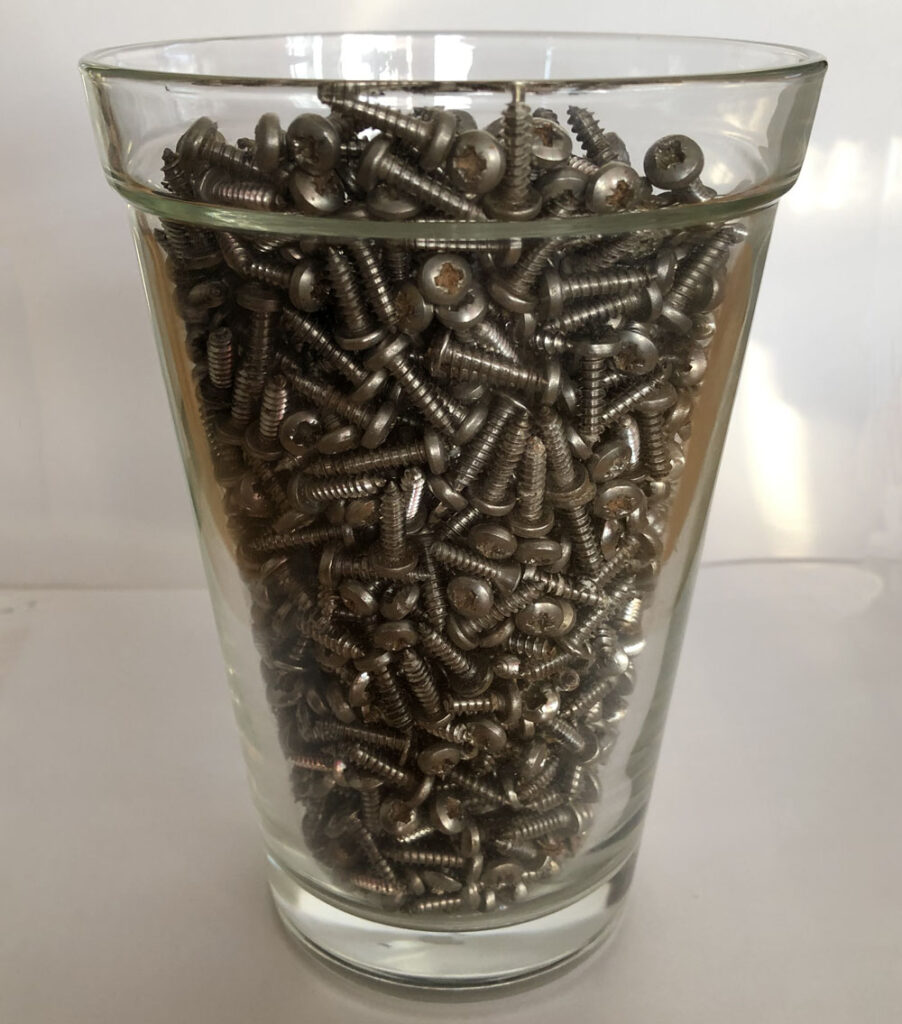 More than 1 300 screws had to be "unplugged" and removed in the process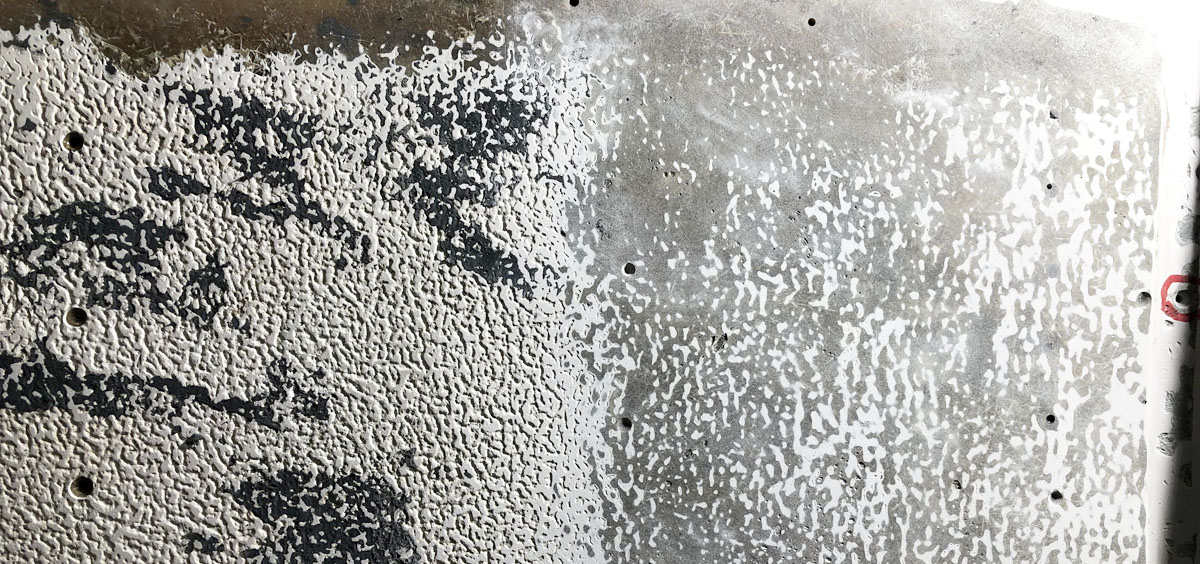 Next step was to grind away old glue and the old gelcoat (left) to a smooth and clean surface (right)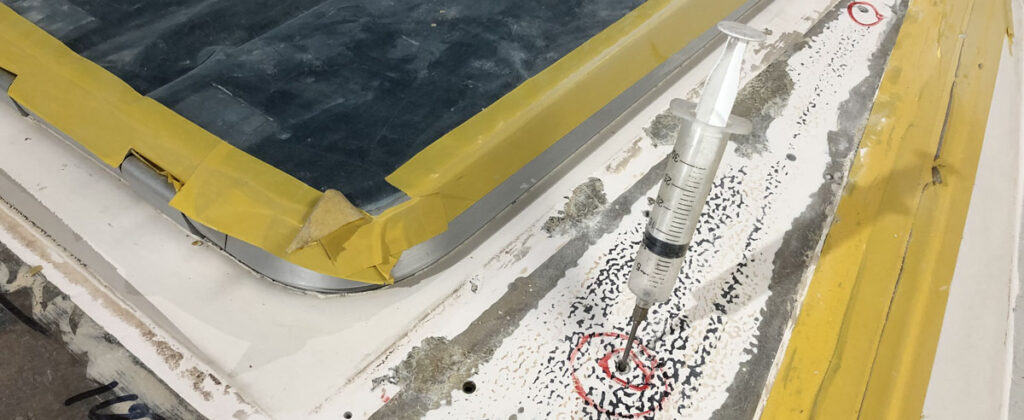 We filled all holes in the deck and cabin roof with epoxy using a syringe to minimise the risk for air pockets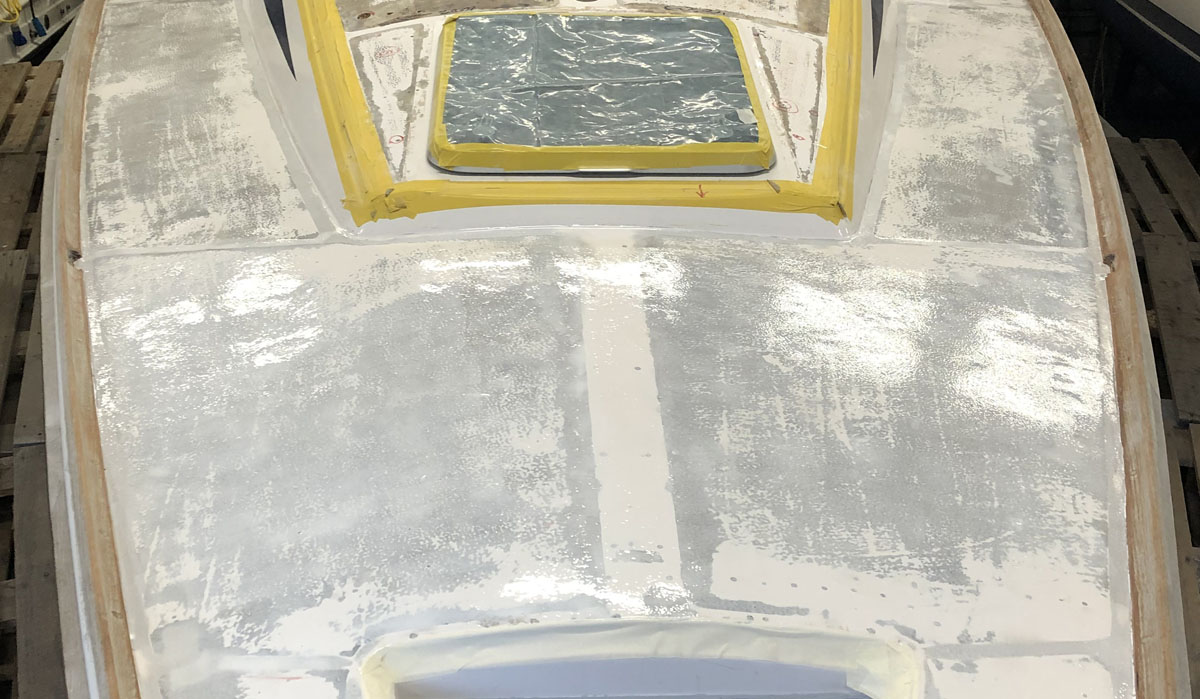 Finally, two coats of epoxy to seal the surface
The new deck was laid by two skilled carpenters from Vakuumteak i Väst. They did an excellent job and we are very happy with the result. The method they use gives an end result without any screws.

The teak was first laid on top of a plastic cheat. I was glued together in the seams. In this process a number of screws were used to fix the parts while the glue cured.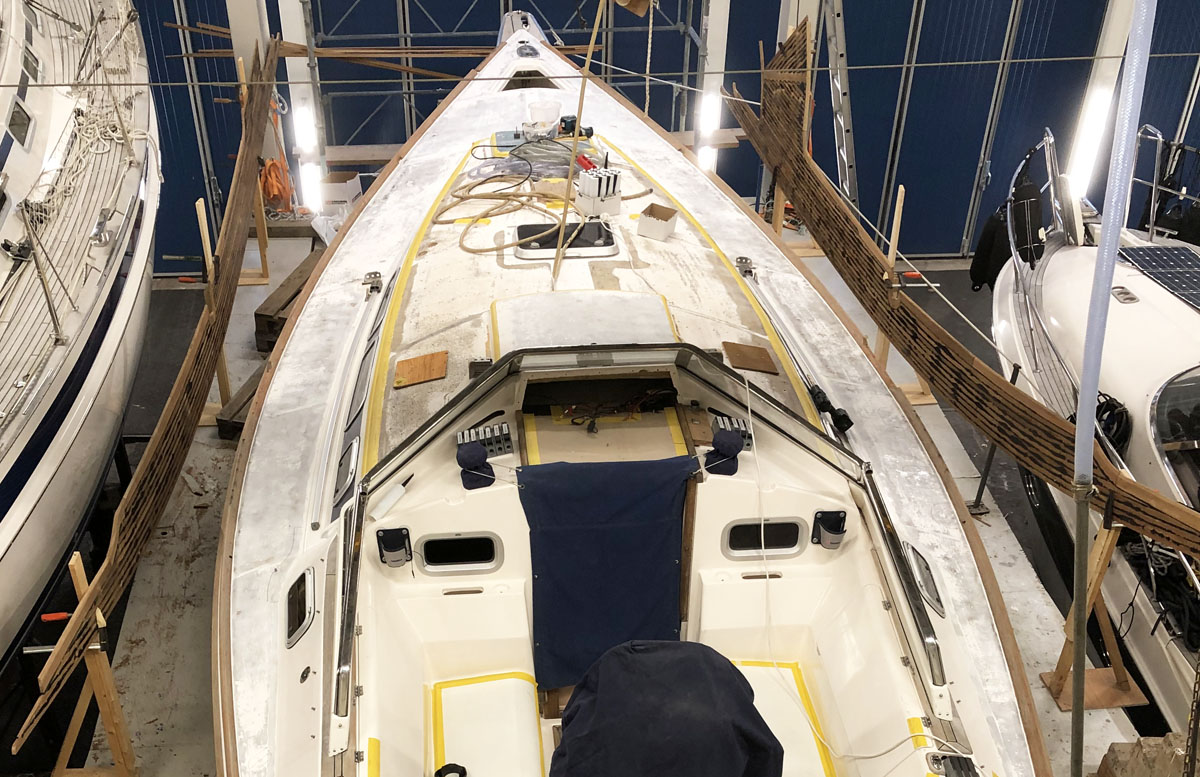 After caulking the seams, the deck was lifted of the boat in two parts and all holes from the fixing screws were sealed.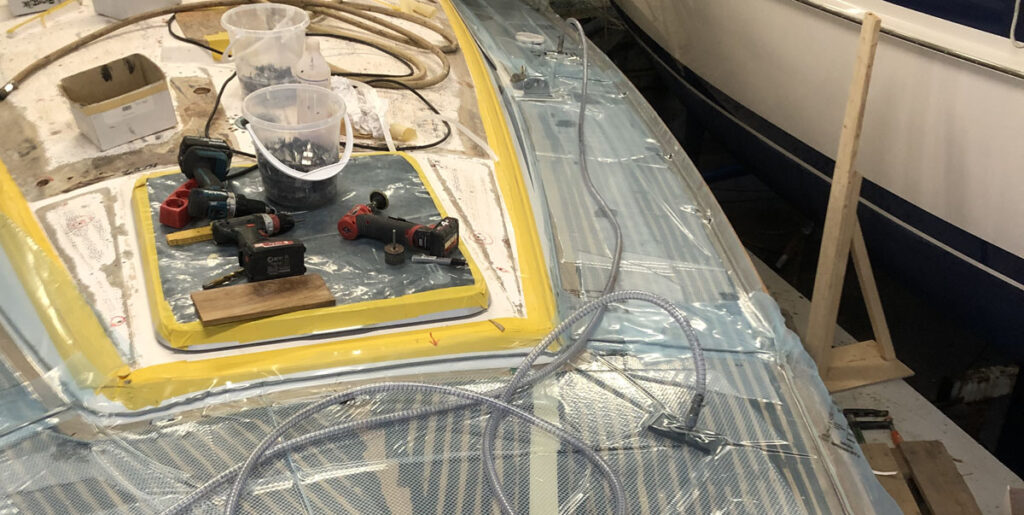 The two teak halves were then glued to the deck using vacuum.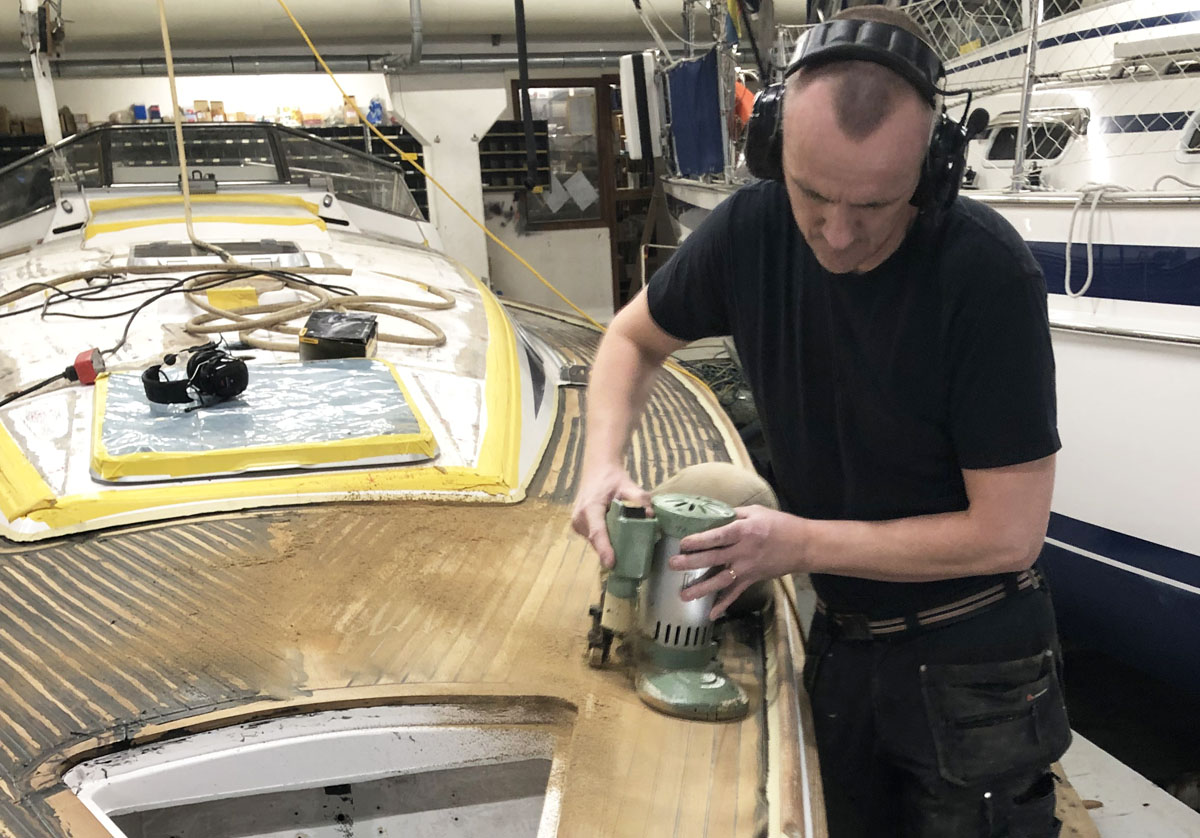 After another period of curing, sanding to a smooth surface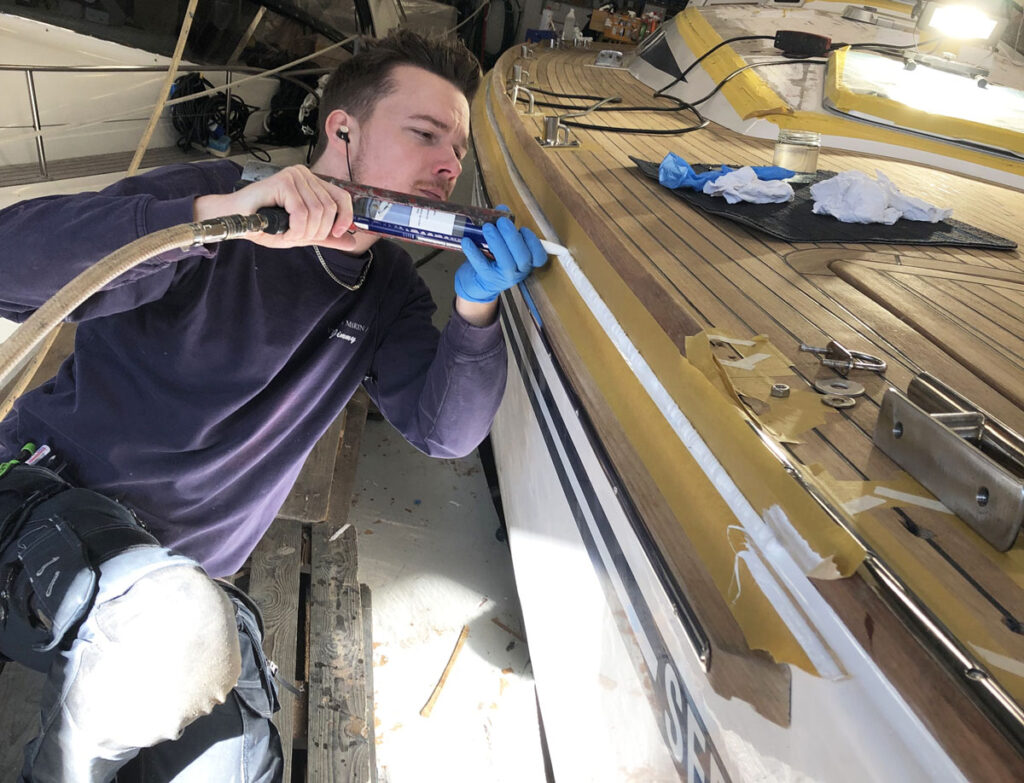 We also cleaned out and recaulked the seal between hull and deck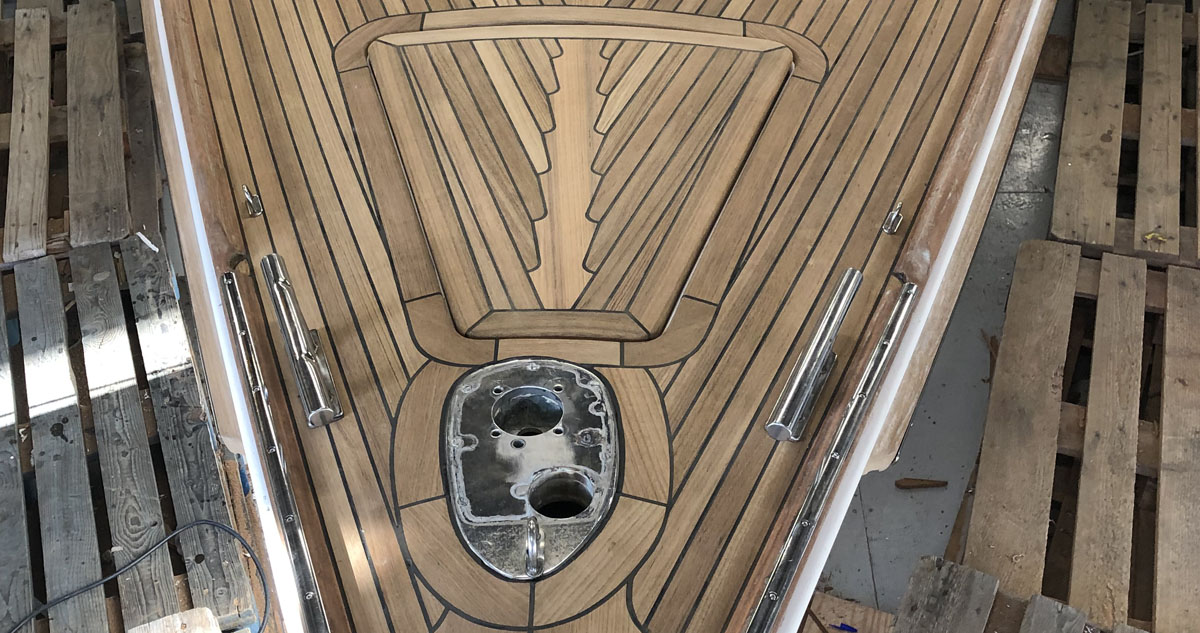 And, Hakan put back all the fittings and trimmings (almost) in their old places. We were very happy with the result.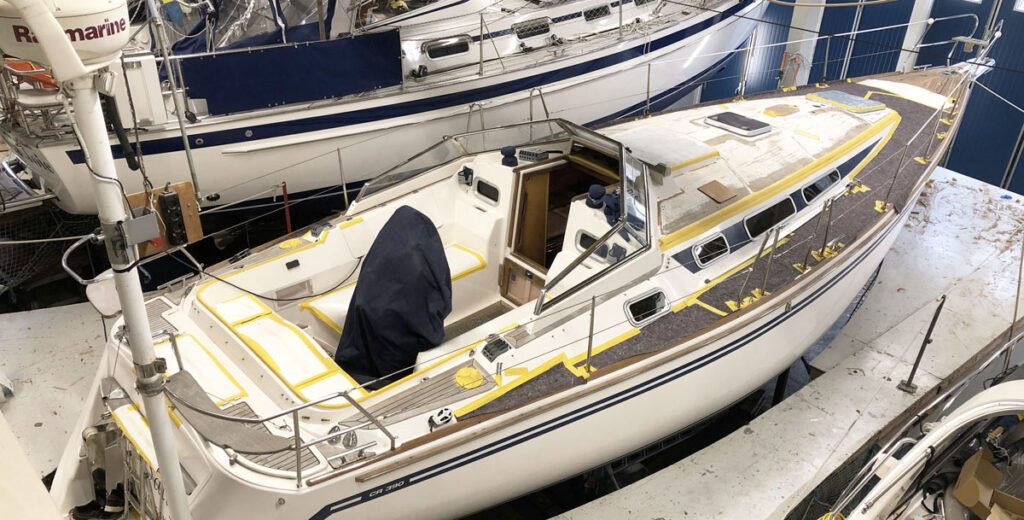 The pulpit and lifelines came up to prevent Hakan from falling of the boat and the deck was covered.
Saly has now left the assembly hall and is back in the storage hall where Hakan will continue the work. First on the list is the cabin roof wich will be painted. We also hope to be able to start up the new engine for the first time soon.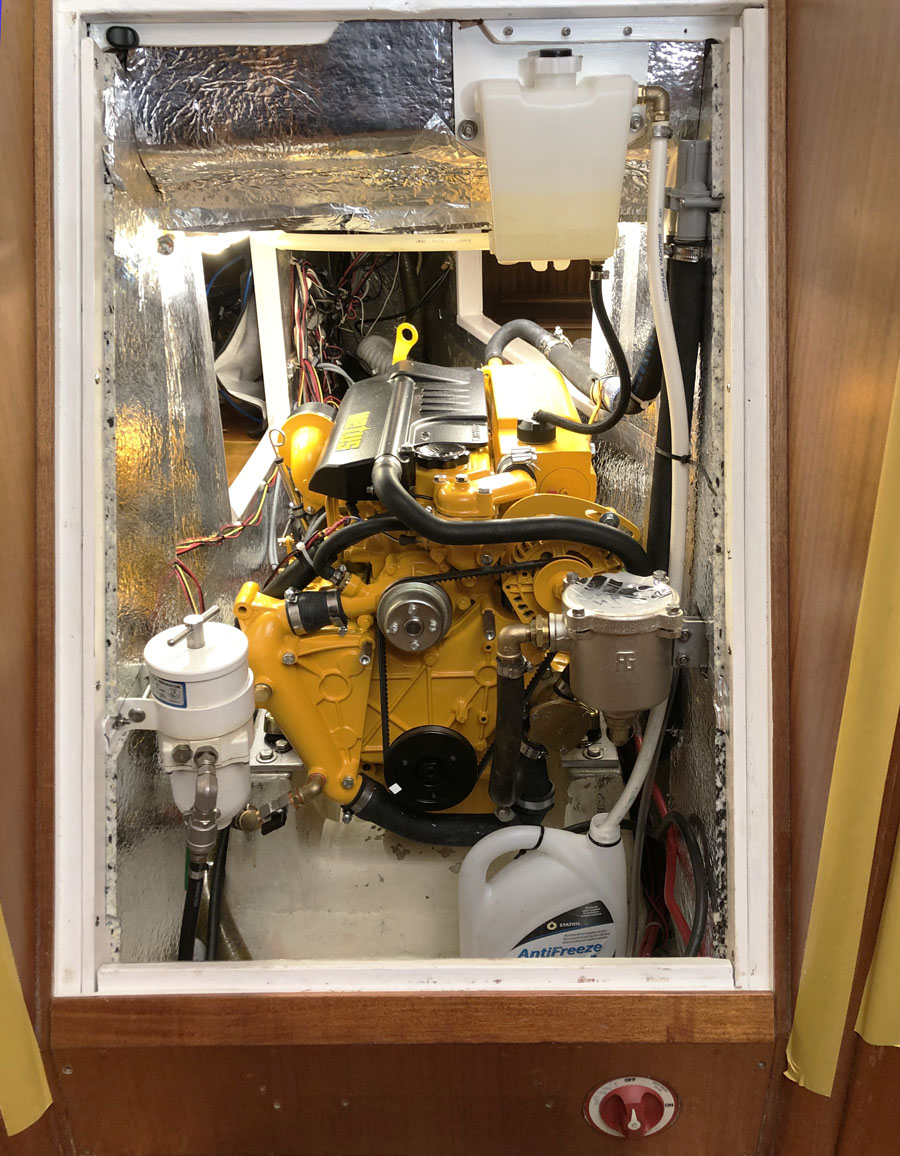 The new engin is in place but we are waiting for some more details before we can test it. More on the engin installation in a later post.