We started driving south after the wedding in Umea after several very nice days with the family.
Skuleberget lies very close to the coast. It is possible to sail there but, time had not allowed us to do so. We now stopped on our way south on a rainy day. Luckily, the clouds lifted and we were able to take the ski lift to the top and walk around the 295 m high mountain top enjoying the impressive views. Skuleberget has the highest old coastline in the world. We found it near the top at 286 meters above today's sea level. The walk down to the car on the ski slope was a bit slippery but we made it safely.

We had planned to visit many of our sailing fiends whilst sailing home along the coast. We still wanted to see them and managed to visit some of them with the car instead. We also stopped in the lovely small town of Trosa. A harbour we would have liked to visit.

Last stop on our little road trip was with Birgitta and Leif in Timmernabben. Leif was duty "harbourmaster" and had reserved a nice spot for Sally. Unfortunately, we had to disappoint him but we were never the less treated royally.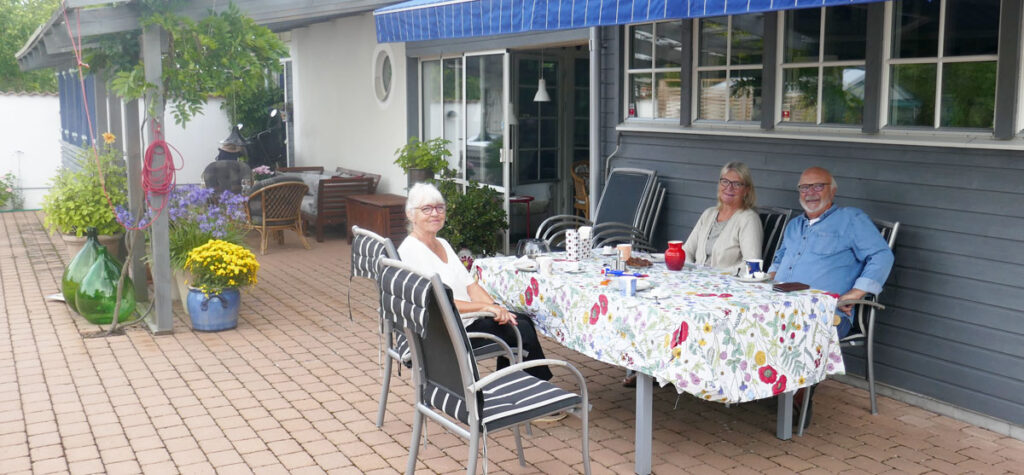 If you would like to subscribe to our blog in order to have E-mail notifications when we post something, please go to the bottom of the page and enter your mail address, then klick on "Subscribe"/"Prenumerera".