Yesterday was a gennaker day. It stayed up for most of 8 hours as we sailed north. The wind varied in strength and we had some calm spots behind a large island that required motoring but, for almost all the time, it was a long and pleasant sail in glorious summer weather.

We decided to cut across the bay outside Sundsvall and sail directly to Harnosand (Härnösand). Harnosand sits om a sound and there are two opening bridges in the city. They open three times a day during summer and we were a little bit early for the evening opening. We decided to wait and go through before mooring for the night. In that way, we had the freedom to leave whenever we wanted today. Passing the bridges reminded us of the canals in the Netherlands.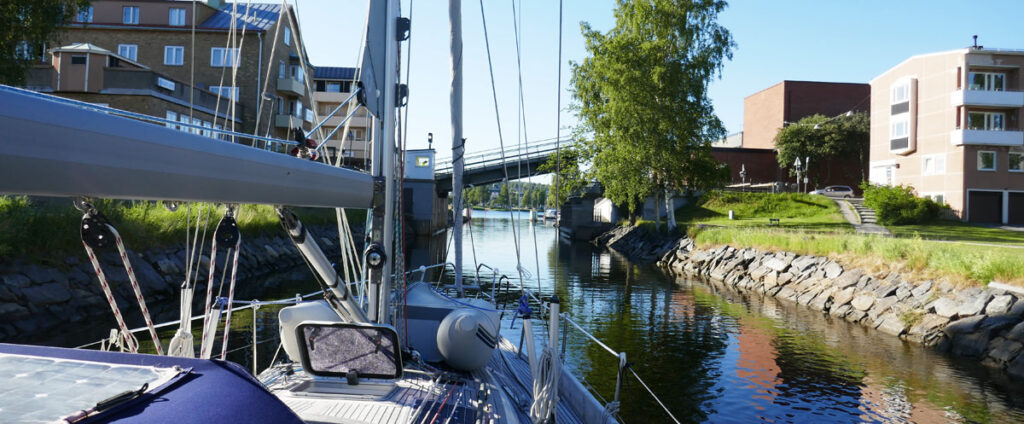 Harnosand is a nice little town. We had bears and hamburgers on the dock yesterday evening. This morning we provisioned and filled up with fuel before leaving around noon. Harnosand also marks a change in the coast and archipelago. The islands are larger and higher and the coast we are now sailing is referred to as the "High Coast" (Höga Kusten). Most of it is a world heritage area and it is extremely beautiful.

We are really excited to be here. This is our main goal for this summer and we hope to be able to explore both by see and land. There are a lot of hiking trails…