The forecast was not so favourable today so when we went to the boat, we were only expecting to check on her and have coffee before returning home again. But, the sun was shining and the wind not so strong so we decided to take here out for a short motoring trip.
First we had to use a brush to remove most of the snow on deck. In the meantime, the engine was run in slow forward and slow reverse to disturb the water and break the ice. We also used the thruster to further clear the ice closest to us.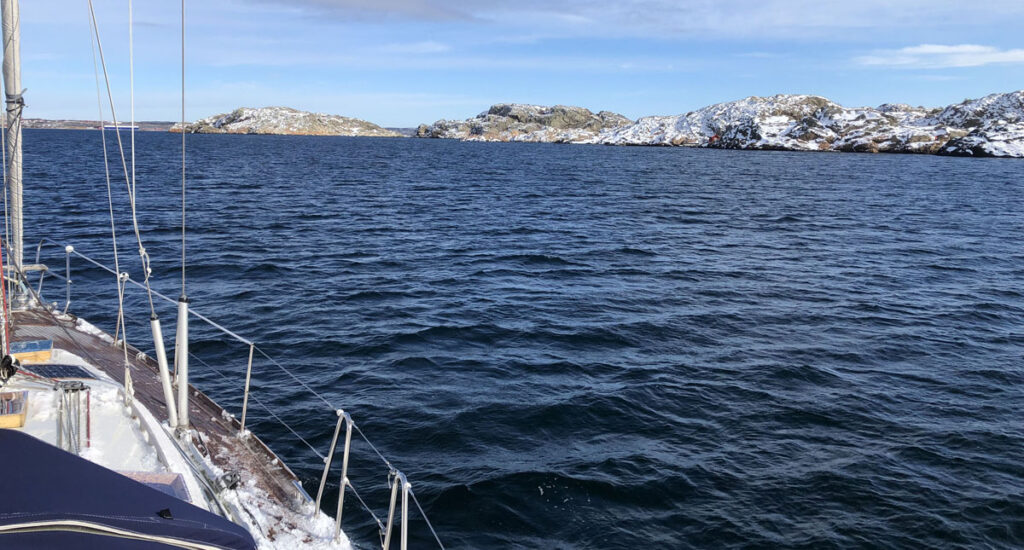 We take care not to tie any lines to the cleats; we just use spliced loops that are easy to lift of even when they are frozen. Having freed a small area behind the boat, we carefully reversed out and then went bow first through the thin layer of ice in the marina.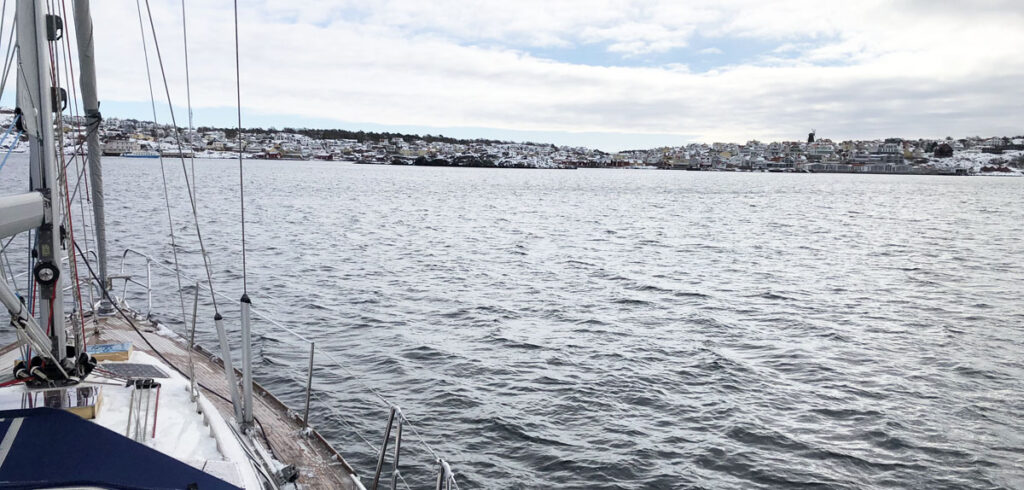 We motored for an hour or so well protected from the chilling wind under our cockpit tent. Coffee and frech buns (from the store) tasted extra good while we were watching an archipelago covered in snow.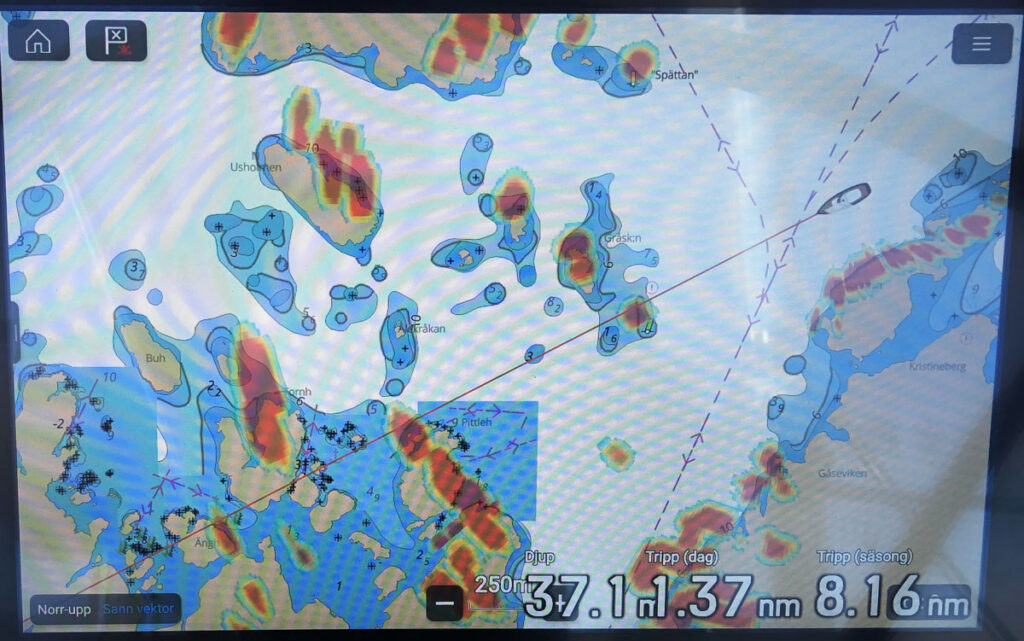 We also took some time to try out the new radar and plotter. This year's Xmas presents to Sally have been an Axiom 12+ plotter and Quantum radar to replace our 15+ years old system. A lot of new features to learn and still some adjustments to be made but up it is and running!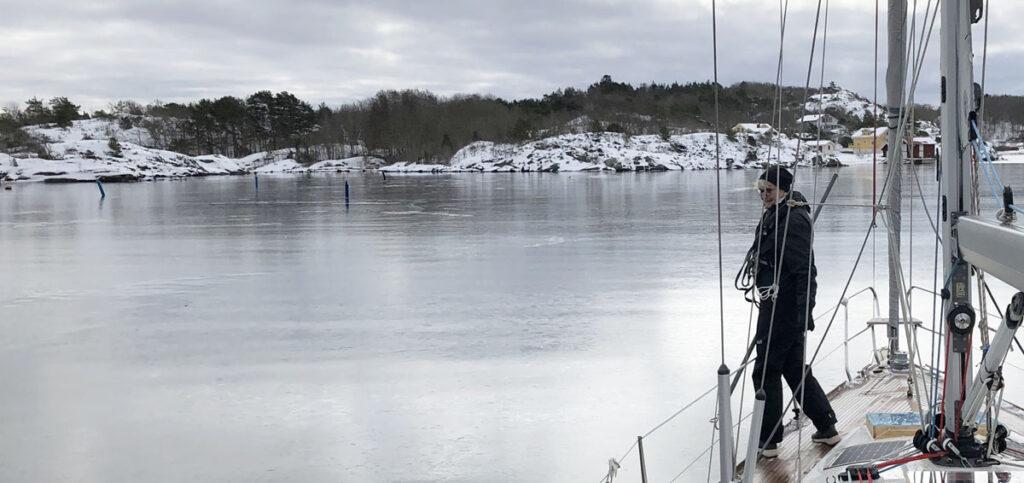 Coming back, we once again had to cut through the ice. The dock is approached slowly and lines picked up carefully with the boat hook. No stepping on the dock, just careful line handling from the boat using prepared spring lines on the dock and thruster to align the boat. Everything is slippery and the water, as can be seen ice cold.