We spent Midsummer with Hakans brother Goran and his wife Kia. Eva and Kia arrived by car late Thursday, We left Gavle as soon as all luggage, food and drinks was on board and the car parked. Gavle (Gävle) had provided excellent provisioning but the harbour had little else to offer. It took us and hour to reach Granskär and find a spot at the dock. The evening meal was late and we went to bed soon after.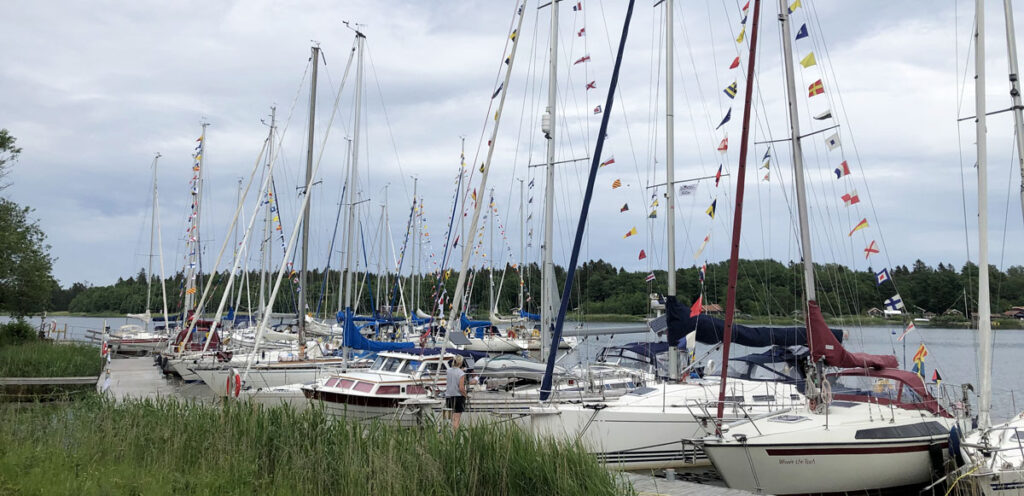 We had just enough time for a short walk around the island before the rain started. The traditional lunch had to be taken under the cover of our cockpit tent instead as planned on the dock with the other crews.

Luckily, the sky cleared and provided us a nice evening with a barbeque in front of the small clubhouse on the north side of the island. We met a number of local sailors and received a lot of good advice for our trip north.
We left quite early the next day. The wind was from the north so we started by motoring up the fairway to open waters and upwind sailing.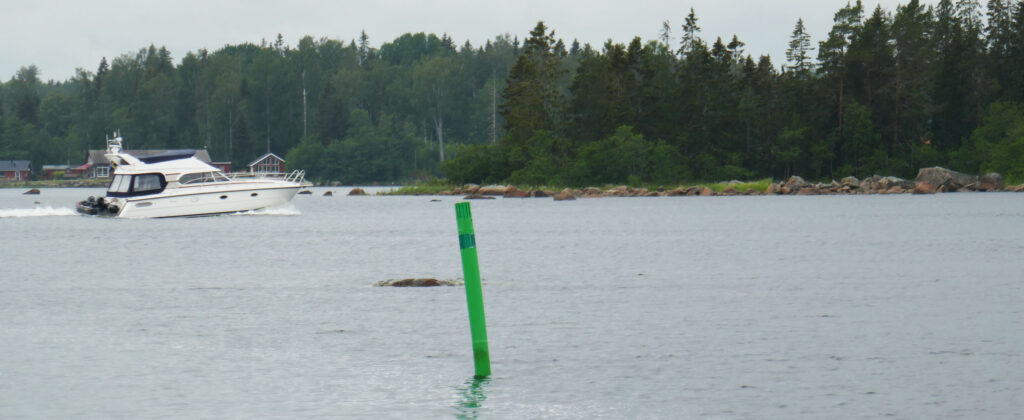 We reached Axmar in the afternoon after another spell of motoring through narrow and winding channels.
Axmar has a very interesting industrial history having had an iron mill from 1671 until 1927. The old mansion is gone but the mill still stands together with a number of other old buildings and a large park. The entire area is now a cultural reserve open to the public and we had a nice and educating afternoon walk.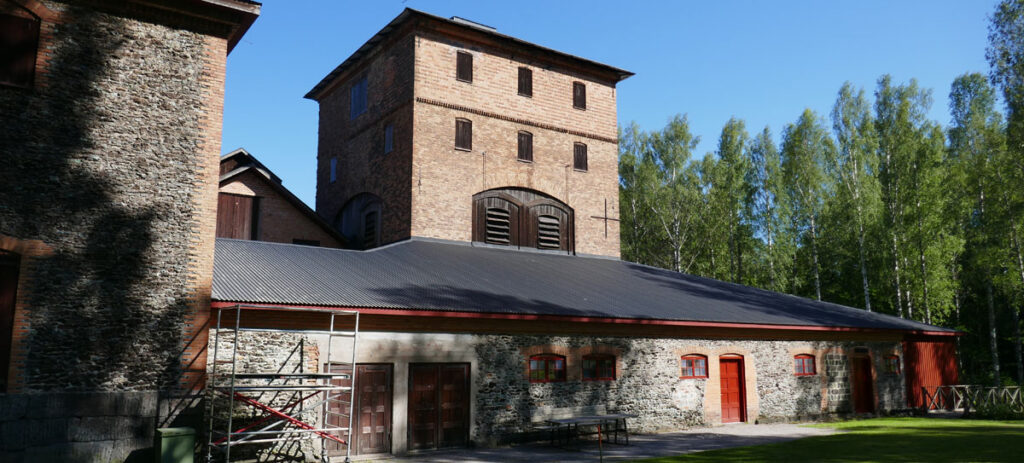 The old harbour warehouse has been converted to a niece restaurant with excellent seafood. We had a lovely three course dinner and saved ourselves some galley work on board.

The next day saw us up quite early and as we motored out and up the narrow fairways. The wind was dead against so we continued under motor to Storjungfrun, an outlying island.


We had lunch after a walk on the island with its unique nature before continuing by motor on the narrow fairway towards Soredhamn (Söderhamn).

We spent the last night on a SXK buoy near the main fairway and continued up the river to Soderhamn on Monday morning. Goran and Kia left to go by bus and train back to Gavle and we provisioned for the coming week before lunch.
If you would like to subscribe to our blog in order to have E-mail notifications when we post something, please go to the bottom of the page and enter your mail address, then klick on "Subscribe"/"Prenumerera".