We left Vestervik after breakfast in a light northerly (nignt/morning thermal breeze) But, it did not last long into Gudingen. Gudingen is a deep fjord/bay just north of Vastervik stretching 15 miles NW.

We sailed about half of it through a nice wooded archipelago with farms and homesteads on the larger islands.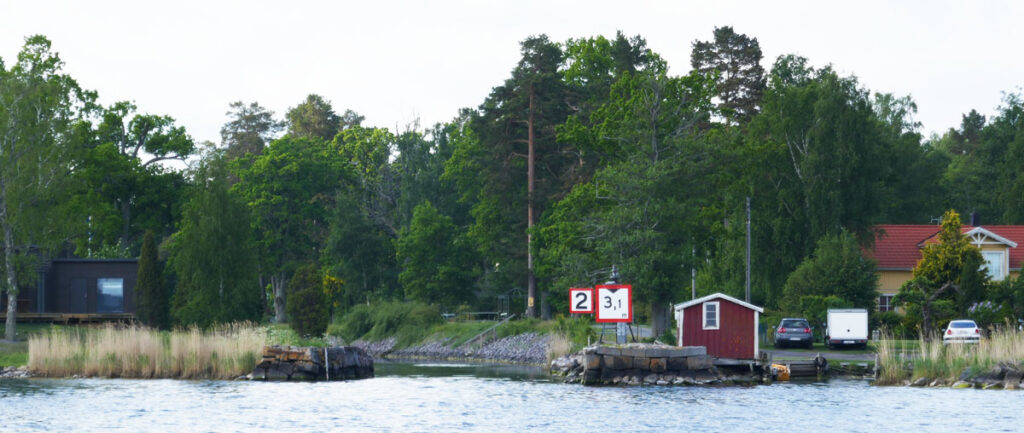 As usual in this part of Sweden some of the nice stretches include narrow and rather shallow waters. Our Navionics chars are very detailed and accurate and most parts are also well marked.

We were headed by the sea-breeze (SE wearing S in these parts) as we were leaving the bay and had some nice upwind tacks before we could turn north and run up the coast in a following wind.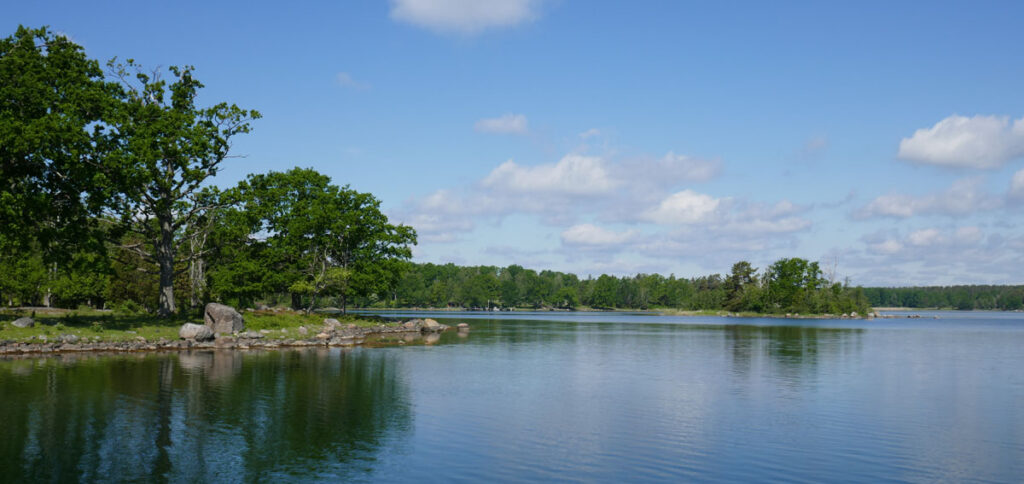 We spent the night at Stugviken on Stora Alo (Stora Ålö). This is the centre for the local section of the Swedish Cruising Ass. (SXK). Some docks with nice new red stern buoys and a number of buoys provide plenty of room for members and guests in a beautiful and well protected bay.

We had a nice BBQ and dinner on the dock with fellow sailors. And, as usual, we picked their brains on the coast ahead of us.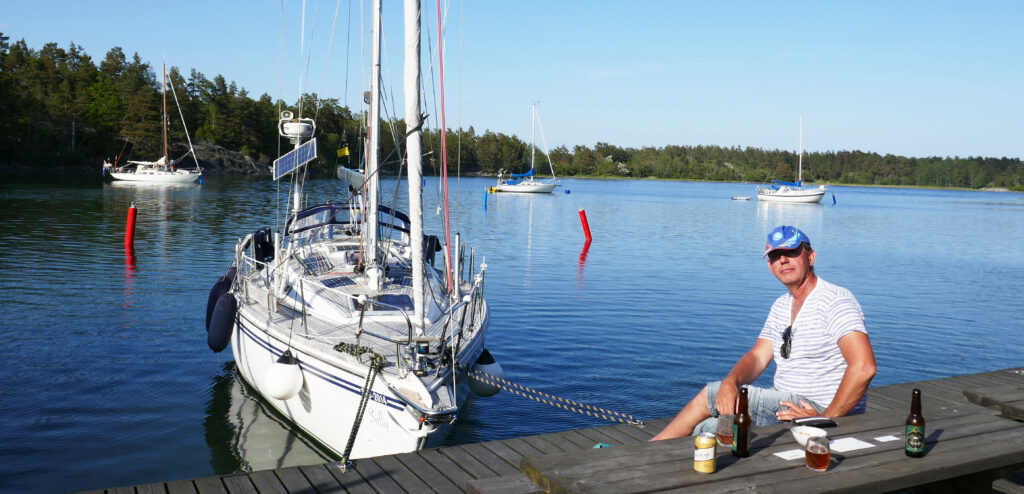 We motored early next morning to Fyrudden where we took on fuel before mooring up for the day. Jesper caught an early buss to the train that would take him home. Friends visited on their way to their boat that has been stuck in Berlin for more than a year due to Corona. Hakans younger son with two small boys (1.5 and 4 years old) arrived for some days of adventure in the area.