Sailing on Malaren is a special experience. Here the water lever is stble and there is no salt. What we normally would regard as a small skerry could turn up as a large tree.

Our first stop in Malaren (Mälaren) was in Mariefred a nice small town with wooden houses and not all that much city development during the last decade or so.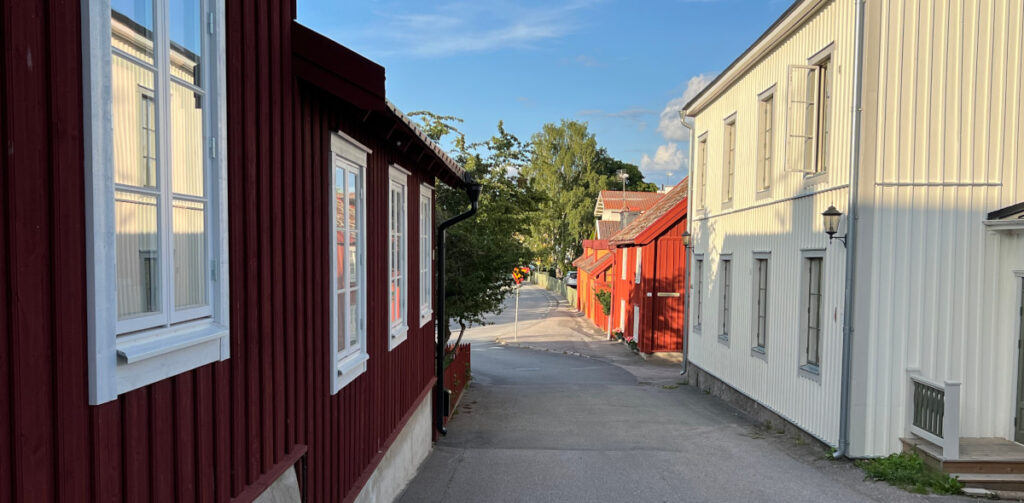 A lovely tourist place with a crowded marina. We were lucky to get the last space. Nex time, we will call in advance for reservation.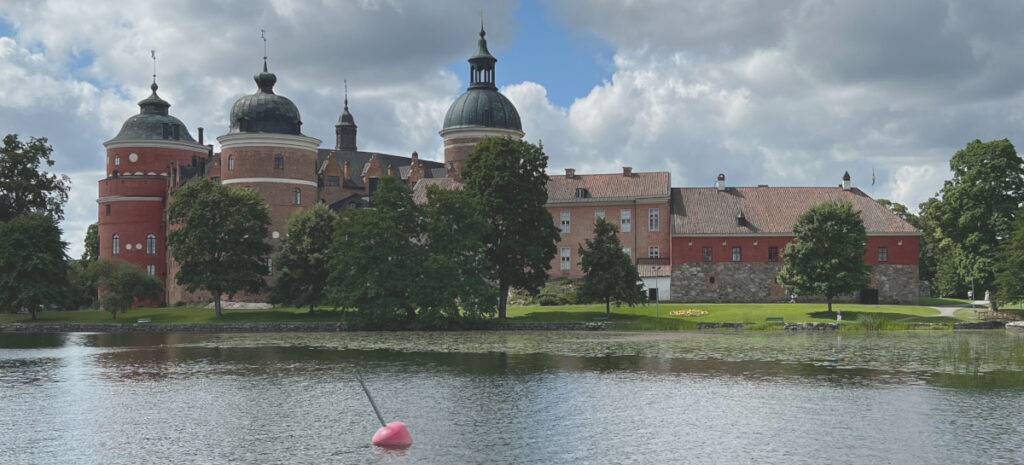 The marina is partly protected by the Grippsholm castle and the view from our cockpit was unusual. Gripsholm Castle (Gripsholms slott) has since Gustav Vasa, belonged to the Swedish Royal Family and, was used as one of their residences until the 18th century. It is now a museum but, it is still a palace at the disposal of the King as it is part of the Crown palaces in Sweden.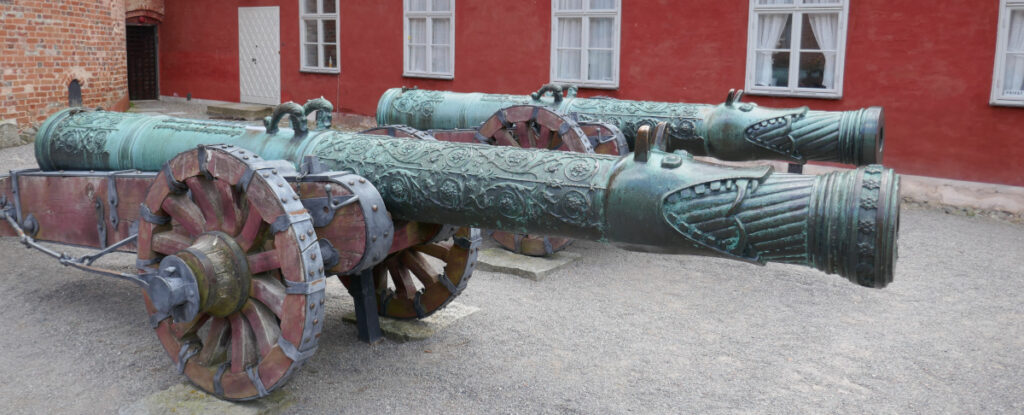 Two bronze cannons, nicked from the Russians in the 16th century, guards the inner courtyard.
We took a guided tour, and it was very interesting to hear about the history of the castle and it´s kings. For us, who have not read about Swedish history for over fifty years, it was also nice to have a repetition of the adventures of our Vasa kings.

We left the marina after lunch and sailed up to a nice anchorage on NE side of Selaon (Nällstaviken, Selaön) to spend the night. Malaren, the third largest lake in Sweden, has nearly 8 000 skerries and islands and about 10 % is large enough to be inhabited. We saw many nice summer houses.