Our new heating system is now keeping Sally warm. Our ambition had been to install it whilst indoors in the spring. It is so much easier to get access when the boat is empty. We managed quite a bit of the loop by installing bits and pieces together with other jobs. Then we decided that we needed to sail. The work was taken up again in late September and by early October; the system could be started for the first time.

We now have a water based "central heating" with eight radiators throughout the boat. We can heat the water with the engine via a heat exchanger on the cooling water loop to the warm water heater or by a 2 kW electric heater. The heater runs on a thermostat on half or full heat. We can also runt the engine loop "backwards with a pump. Thus, heating the engine and the warm water heater to prevent freezing.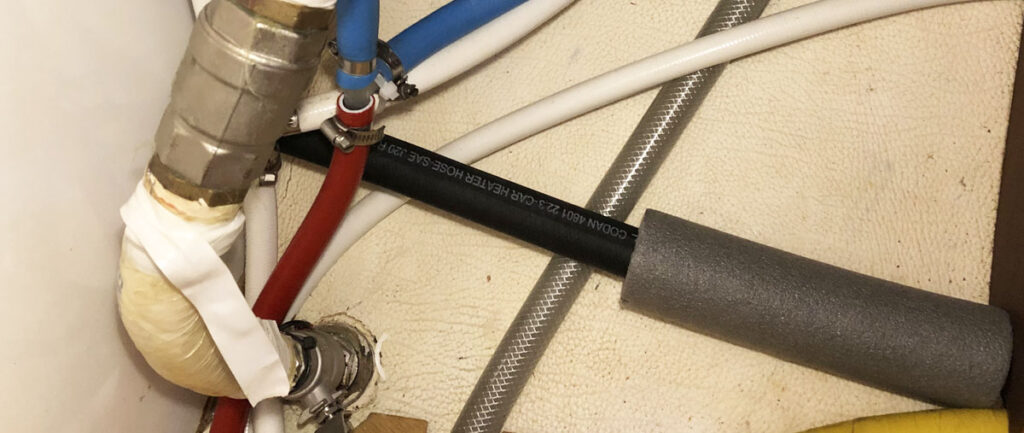 There is a loop around the boat to connect all radiators and heater. This was one of the challenges. We wanted the hoses to be hidden as far as possible and at the same time use them to prevent freezing. The later by running the hose along the engine exhaust, water maker, through hull fittings, water pumps, toilet etc. It was not possible to have it everywhere so we still ended up with a few electric heaters to keep everything from freezing.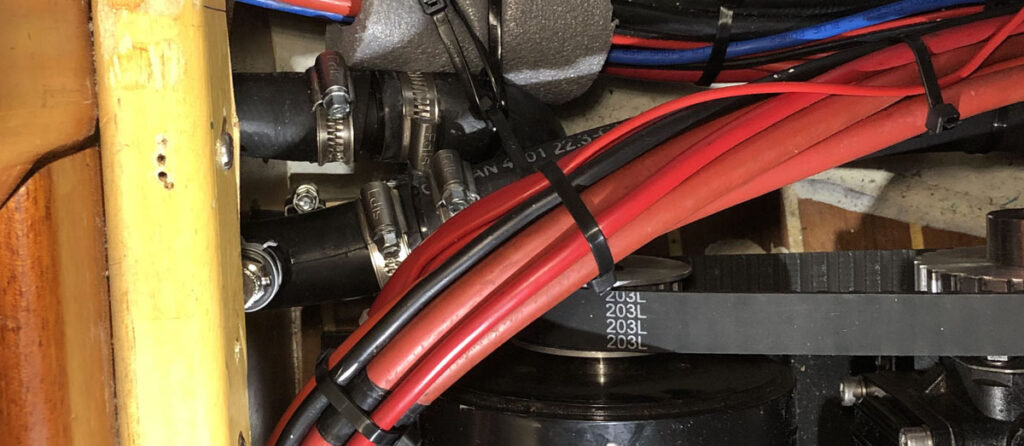 The heating has been up and running for almost two months now and is working well. We normally run it on 1 kW and around 6 deg C on the thermostat. This "half power" manages to keep the inside of the boat around eight degrees above outside temperature. This should keep the boat from freezing on a normal winter on the coast.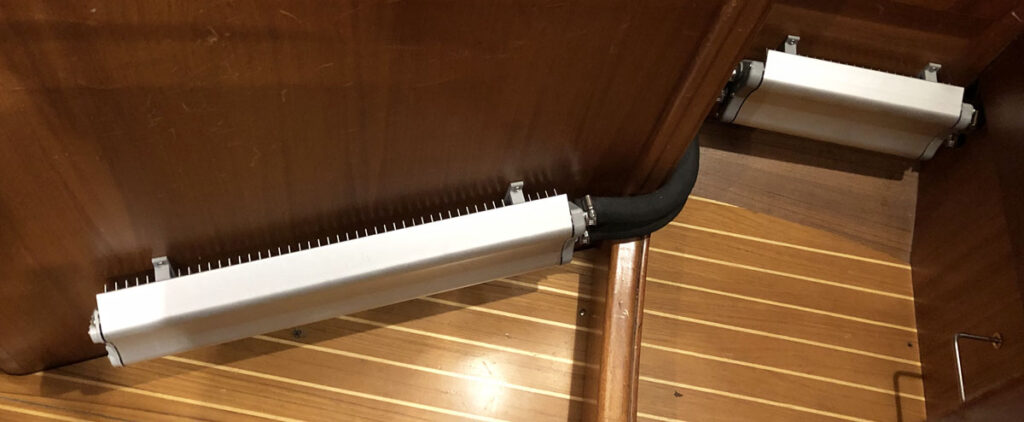 The next challenge now, is to improve insulation and reduce condensation whilst we are on board.