We have used the last day's consistent westerlies to north-westerlies to make good speed south covering close to 300 nm in 5 days. The first day started with some archipelago sailing and, sometime tacking in order to follow the fairways. The following three days has been offshore sailing in a very varying breeze from the shore. Around 15 knot but occasionally as low as 6 and sometimes above 20. Most of the time going fast, healed over in a confused sea. Not the most comfortable sailing…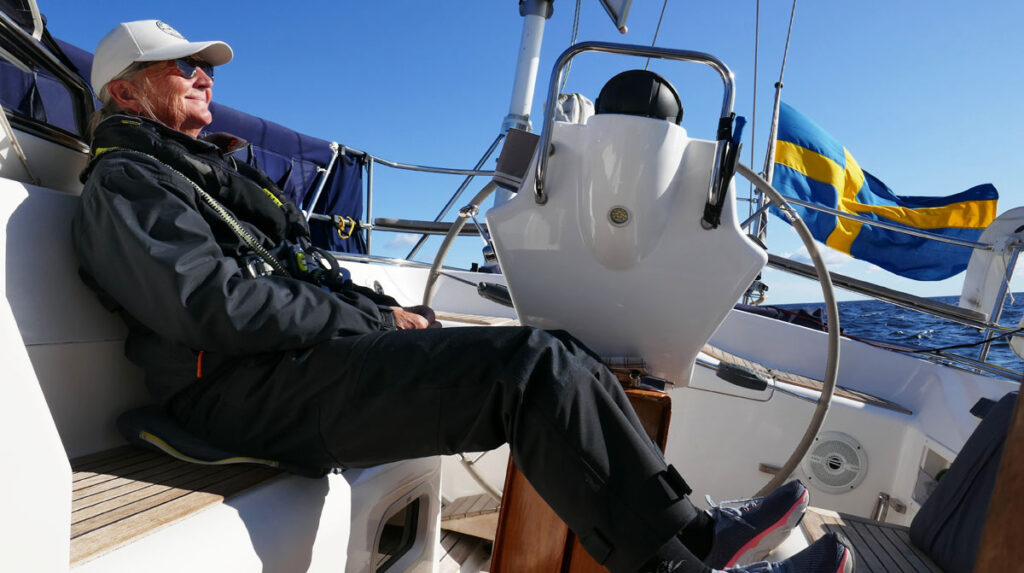 We sailed part of the first day in company with Hubert and spent the night at anchor in the bay of our friend Anders. We had a nice and long evening with Annette and Hakan on Hubert and the next morning a long coffee with Anders. We anchored the second day in Kallvik (South of Bjuroklubb) as the SXK buoy was non-existent there and, stayed the third night at Jarnashamn (Järnäshamn) where there was a buoy.


Yesterday, we entered the Highr Coast archipelago and enjoyed seeing islands on both sides of us. We had an interesting docking in Horsang (Hörsång). It was supposed to be 2 m of water at the dock, according to our pilot book,  but we were stopped by the sand one meter off. So, we moored, with the help of a friendly man on the dock, standing on the sand, and put out the fender-board to take us ashore.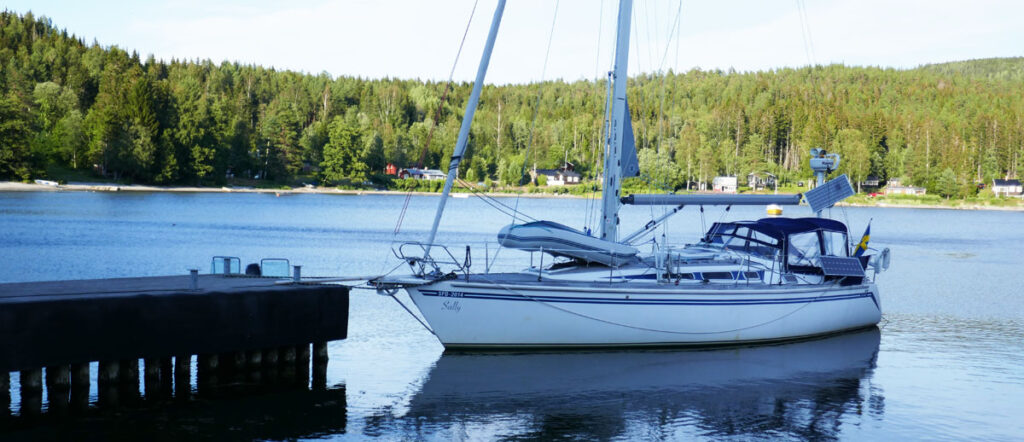 We woke up afloat this morning as the water had risen over night. The day started by sailing/motoring the remaining 15 nm of archipelago before heading for open waters. It has been a tuff day with winds 20-30 knots gusting 40. Luckily, enough to the north to give us some slack, sometimes even a beam reach. We had a very bumpy and sometimes wet ride, with double reefed main and refed genoa, across the bays outside Sundsvall but, we made good speed and came into port at Skatan relatively early.