We motored out of the three consecutive "bays" from Haggvik. The sails were unfurled and we started beating to windward in light winds once we were in in more open waters. We were joined by another boat after a narrow sound and that brought out the racing devil in Hakan. The code 0 replaced the genoa and Sally pick up speed. To our surprise we also sailed higher to the wind than the other boat that soon was left far behind.

The plan had been to change to Code 0 later but now we had to tack with the large sail that has to be furled and unfurled each time we tack. We rounded the famous lighthouse Hogbonden (Högbonden) and headed north. The thermal wind turned clockwise and we turned westwards. In the end we found us dead downwind as we were approaching Mjalton (Mjältön).


Baggeviken on the south east side is a protected lagoon with several pontoons to more up to. It is a very popular place and provides easy access to the trails on the island.

Mjalton is the highest island in Sweden reaching 236 m. It is a tradition among sailors to walk to the top and put a stone on the mound of stones on the top.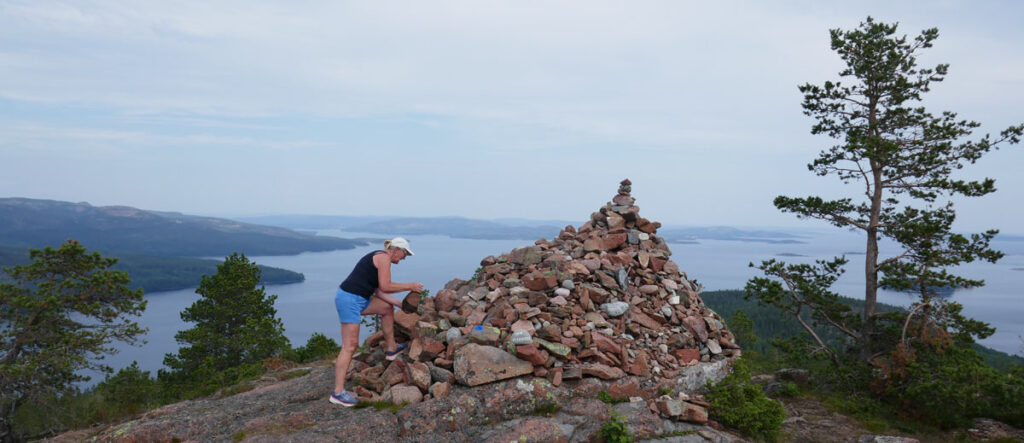 We took a detour through the national park before the final climb to the top.

Lunch on the top was a welcome reward for our efforts and it has been some time now (Milos in Greece comes to mind) since we last had such a magnificent view during lunch.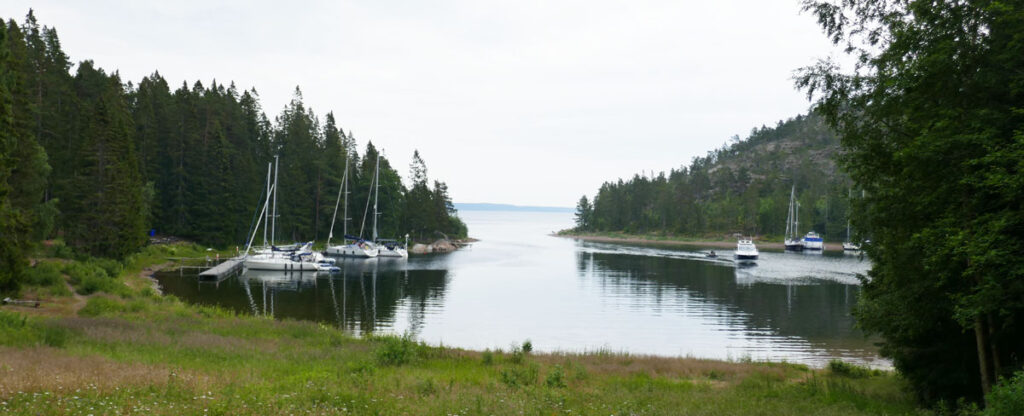 We took a swim in the sea when we were back on the boat. Water temperatures are just high enough now (18-21 deg C) for a quick swim.