We motored down the river from Soderhamn (Söderhamn) and started sailing as soon as there was room enough to tack. A light breeze gave us a pleasant sail and as we rounded the point and headed north, the wind became following.
We had a slow, sunny and most enjoyable sail following a winding old fairway and then across some more open waters inside the islands. We were heading for Skarsa (Skärså) with its very narrow and winding entrance.

It was narrow and winding but well-marked and we motored slowly to stay on the safe side. We found a nice municipal dock with water and electricity at a reasonable price straight ahead as we entered the harbour.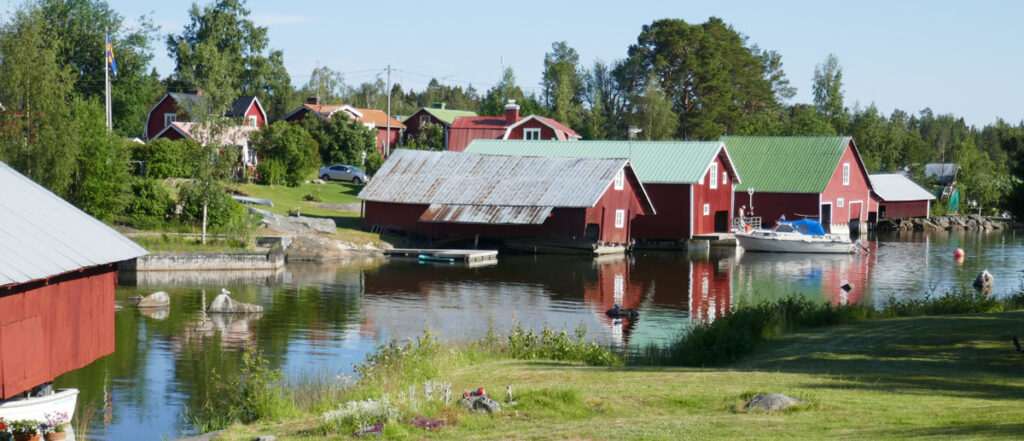 Skarsa was a thriving fishing centre a hundred years ago with 40 active fishermen, fish processing, salting, smoking and canning industries. Today, there is one fisherman from whom one can by smoked and sometimes also fresh fish. He was closed by the time we got there on our walk.