The weather today was quite different from yesterday with light and varying winds. We started with a challenge.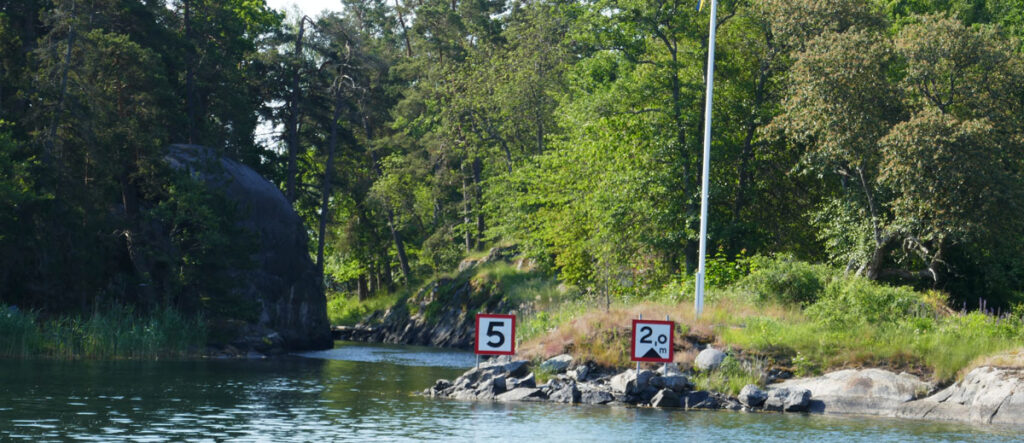 The Draget Canal is a protected shortcut (se last post). It was once a Viking fairway and it is first described in a cronical of a trip by tha Danisch King Valdemar 1219. The water level at that time was 3 meters higher and it was a sound between the islands.

Land rice reduced the depth and a Canal was blasted in the second half of the 19th century. The canal today has been restored some years ago and is now 5 meters wide and 2 meters deep.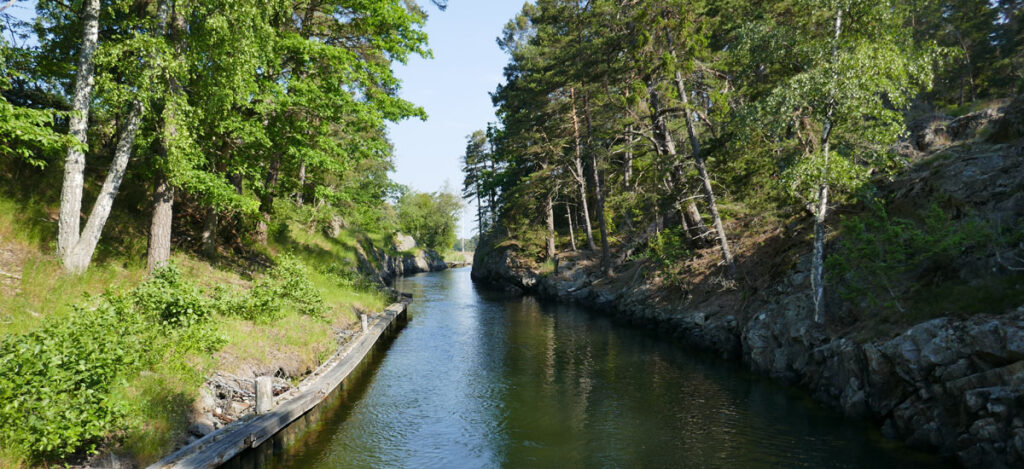 No problem for Sally with 3.56 m beam and 1.85 m draft. We did however, bring part of the overhanging trees down on deck but no harm was done to the rigging.

We sailed east after the narrow fairways around Draget to the outlying island Huvudskar (Huvudskär). There are around 200 islands around Huvudskar and the harbour/anchorage is very well protected.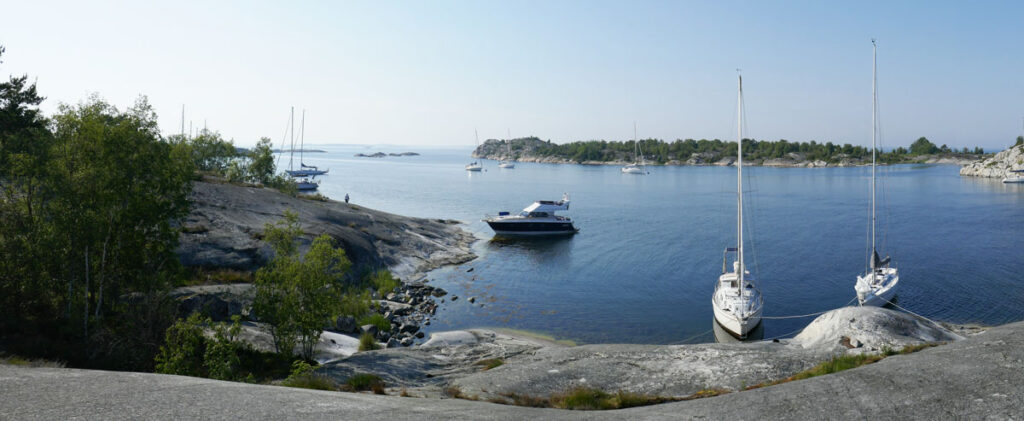 It has been inhabited for centuries fishermen, pilots and later custom officers. A special law for the island was recorded 1450 and in force into the 19th century.


It is now a protected area with special requirement on quiet activities (no motoring, loud music, parties etc). A beautifull place ión this nice summer evening.