Sally is back for the fifth time. The last week has been lovely. We have sailed up and down the coast using Fyrudden as a parking place for the respective cars. First trip was with youngest son and his two small boys. We had some lovely days filled with adventures for the boys.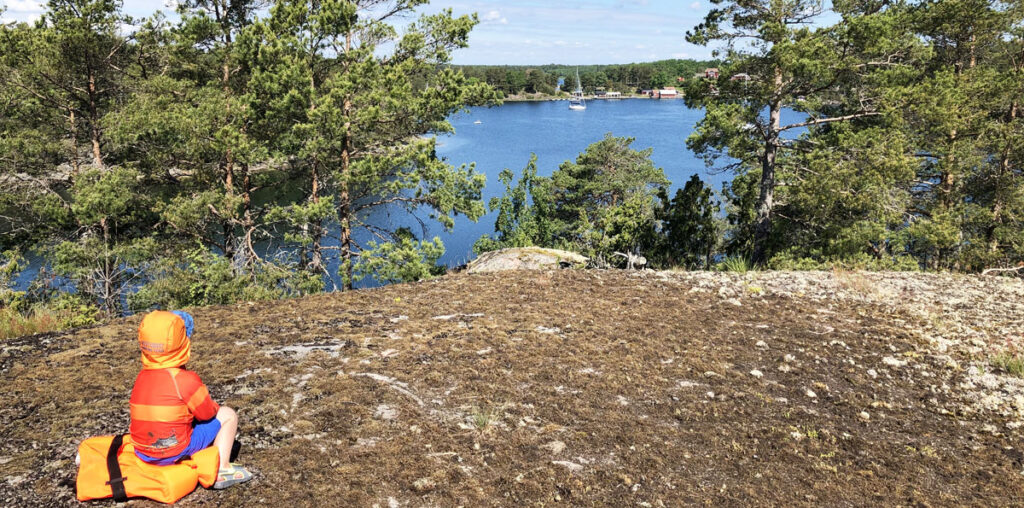 After that Hakan had a shitty day as the toilet had broken down and spilled things that should not be spilled inside a boat. Eva came up with spares on Saturday morning and once the toilet was back in shape we could leave for a lovely but short sail. Eva drove home on Sunday afternoon to go back to work on Monday. She has less than two weeks left and we (at least Hakan) are counting the days.

On Monday, it was time for the oldest son with his family to come on board for three nights. Three kids between one and a half and five makes life interesting. It was really nice to be able to spend some time with them, and their parents. They have just left for other adventures and Hakan is preparing to start sailing north on his own.