Today has been another sunny and warm day with light and variable winds however, by noon it settled into a reasonable thermal wind. We have had a lot of gennaker practise unfurling and furling in changing winds and jibes.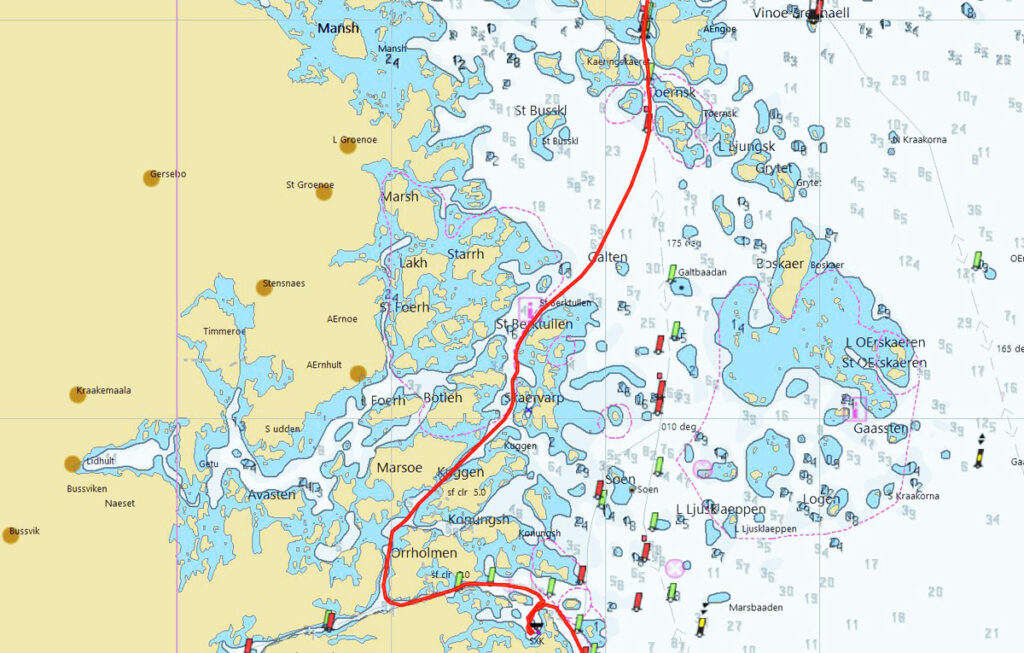 We have followed descriptions from fellow sailors and valuable advice from our local support. Leif and Bengt have been most helpful on their respective home waters. Instead of joining the main fairway north we started by very slowly sailing west into the archipelago up a sound that felt more like a river.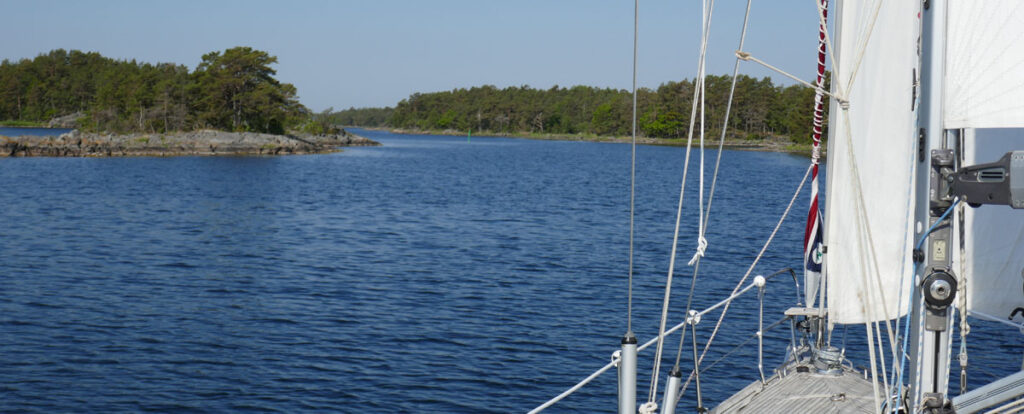 Then turning north behind the island. These waters appeared unmarked both in the guides we had an on our electronic charts. Luckily, real life proved to be better with some very helpful markers part of the way. AL this was done under sails in light breeze or motoring. The gennaker was then unfurled in the more open and straight main fairway.



The archipelago is very beautiful and still quiet as the summer season has not yet started. We did not see any other sailboats on our detours and only a handful in the main fairways.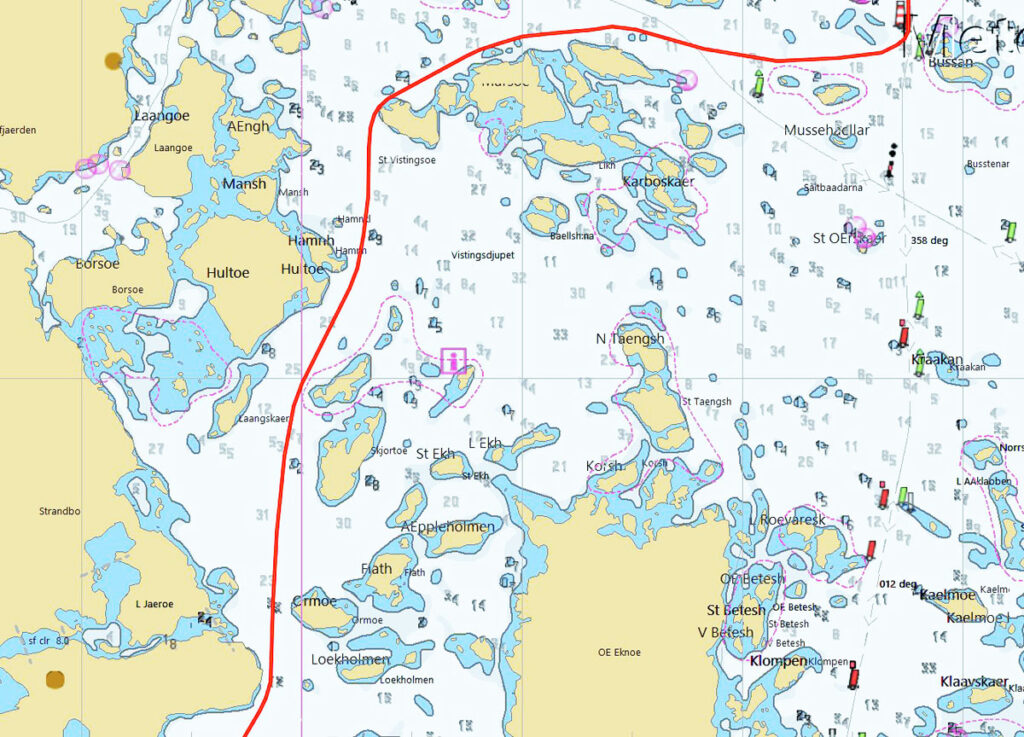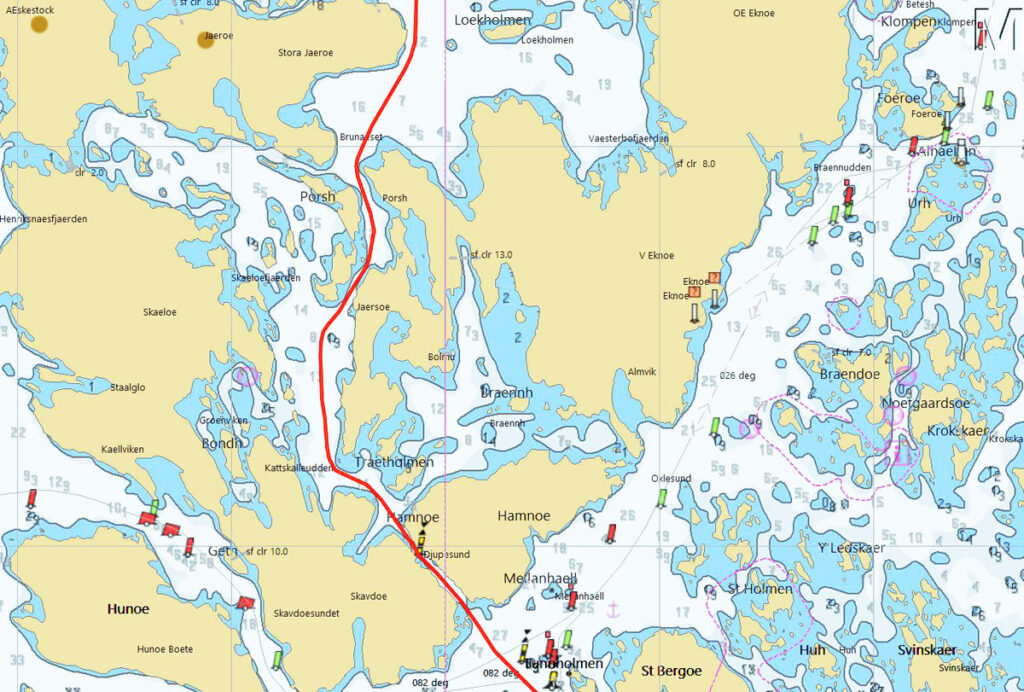 The second detour cold bee done entirely under sail as we had a following wind by then.

Vastervik (Västervik) is a nice small town. We went all the way up to the marina at Slotsholmen. Very conveniently located near the city where we treated ourselves to burgers and beers.